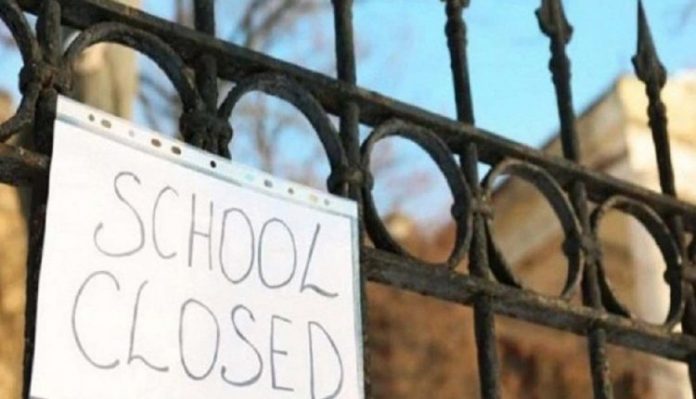 PESHAWAR: The district administration of Peshawar on Thursday sealed 12 more schools and 13 food outlets across the provincial metropolis for violation of coronavirus standard operating procedures (SOPs).
The district administration said a famous shopping boutique Wadud Sons in Hayatabad has also been sealed and manager of Peshawar Gathering Hall on Grand Trunk Road has also been arrested over violation of precautionary measures prescribed by the provincial government after sharp increase in coronavirus cases amid the third wave of the pandemic which is stated to be more dangerous than the previous two waves.
However, the violation of SOPs is widespread in all markets, and many people also did not wear facemasks while going out of homes. The local people say the owners of some of many establishments reopen their businesses when the officials leave the area.
A shopkeeper said while talking to TNN that there is no logic behind closing all the markets and shops in the evening. He said if markets remain open during day-time and the danger of spreading of corona is the same, then what's the logic behind closing shops in the evening.
"It means that people are exposed to corona threat during day-time, and protected during night-time," he argued.
The district administration said it also imposed fines on 62 passengers in Bus Rapid Transit (BRT) stations and 147 other citizens in various markets for not wearing facemasks.
TransPeshawar spokesman Umair Khan said the BRT sought the help of the district administration for implementation of the SOPs as the company has no power to impose fines, although the passengers not wearing facemasks are not allowed to travel in BRT buses. He said some passengers do not cooperate with security staff in implementation of corona SOPs.
Meanwhile, private school owners staged a protest demonstration against the closure of the educational institutions in Peshawar.
The protesters were carrying banners and placards inscribed with slogans in favour of their demands. They demanded the government to review the decision of the schools' closure and asked for taking them into confidence while making such decisions. They said businesses were open without even following the SOPs, but the educational institutions had been closed down.
Hits: 1