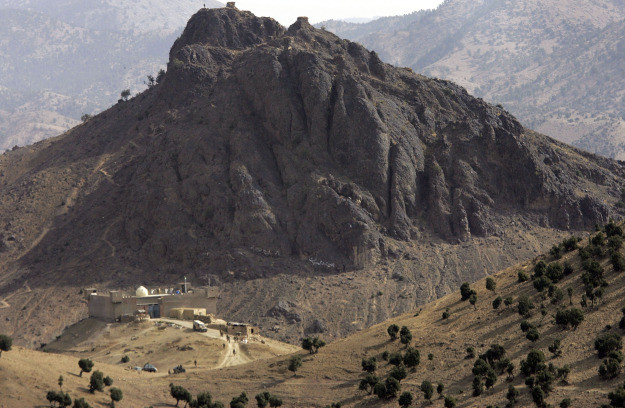 WANA: At least two persons lost their lives and three others, including two passers-by, were injured in a clash between two rival tribes in Wana sub-division of South Waziristan tribal district on Friday.
More shockingly, the clash happened near the Wana Police Station and the district police and administration played the role of silent spectators and could not stop firing between the rival tribes. The Wazir tribes led by Malik Seedullah Khan Wazir came out with white flags in their hands and they managed to effect ceasefire between the two groups.
Meanwhile, members of the two rival groups said the clash happened due to incompetence of the police and district administration. They said an agreement was signed between the two sides in presence of the local administration, but then too the administration failed to ensure ceasefire.
On September 04, Dotani tribe members in South Waziristan blocked Wana-Zhob road for traffic over no progress in resolution of the land dispute.
Dr Muhammad Noor Dotani, who was heading the protest, said the Dotani tribe would not reopen the road until and unless their demands, including the distribution of land among various as per the set rules of British era, were met. He said the district administration had pledged to resolve the land dispute within a week but no progress was made in six months. He alleged that administration was involved in conspiracies to pit Zalikhel and Dotani tribes against each other. He said the responsibility to any untoward consequences will rest with the administration.
On February 20, six people reportedly died and several others were injured in clashes between the two tribes. On March 11, clashes resumed between Dotani and Zalikhel tribes in which at least two persons lost their lives and three others were injured.
On March 25, the two tribes announced to ceasefire in order to give chance to the local administration and tribal elders to resolve the long standing land dispute in a peaceful manner.
Earlier, the activists of different political parties and groups in South Waziristan including Awami National Party (ANP), Jamaat-e-Islami (JI), Pakistan People's Party (PPP), Jamiat Ulema-e-Islam, Pakhtun Tahaffuz Movement (PTM) and others at a press conference alleged that the government and district administration were responsible for the clashes in Karkanra area as they were unable to resolve the dispute according to available documents.
Hits: 0