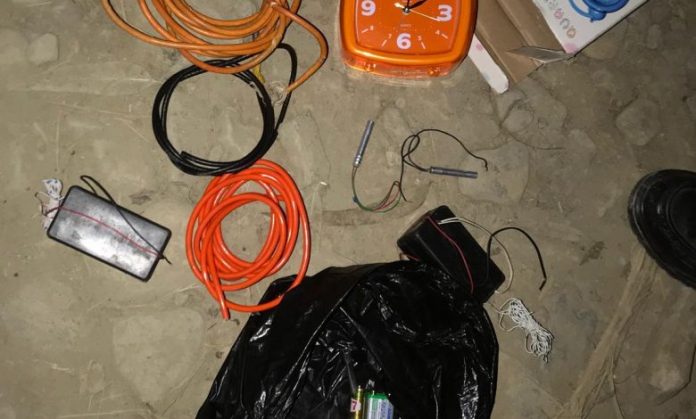 KHAR: The security forces during an intelligence-based operation (IBO) in Qaddafi area of Utmankhel tehsil in Bajaur tribal district killed two terrorists associated with the banned Tehreek-e-Taliban Pakistan (TTP).
Official sources said the security forces conducted an operation over a secret information late on Wednesday night and killed two terrorists. According to the tip off, the terrorists were planning to move from one place to other for some terror planning. They were killed during exchange of fire with the security forces.
Arms and explosive material was also recovered from the possession of terrorists. The security forces have recently stepped up operations against terrorists in Bajaur and several terrorists have been killed during these operations.
On January 18, 2020, rockets fired from Afghanistan landed in civilian areas of Bajaur.
However, no life loss was reported in the rocket attacks. TNN correspondent reported that the rockets fired from Afghanistan landed in Mulla Killi and Laghrai Bazaar areas near the Pak-Afghan border.
Security sources said efforts were being made recently by terrorist based in Afghanistan to launch cross-border attacks. Several attacks have been made from across the border in which several innocent people have lost their lives.
On December 02, 2020, two tribal elders were shot dead in Salarzai tehsil of Bajaur.
Unidentified armed men opened fire on tribal elders Saadat Khan and Malik Shazullah at their home, leaving them dead on the spot.
On December 01, 2020, a shepherd lost his life and another sustained injuries when a mortar shell fired from across the Afghan border landed in Salarzai tehsil of Bajaur.
On November 22, 2020, two commanders of a proscribed organisation were killed in an action by the security forces in Bajaur.
Several terrorists were also arrested during the action. The action was taken on a tip off from sensitive agencies. The sources said that commanders of banned outfit Zubair and Azizur Rehman were killed during the IBO. The operation was carried out late in the night over information of presence of militants.
The IBO came few days after a terrorist commander Khalil alias Yasin was killed during any operation by the security forces.
On October 15, 2020, a soldier of the Pakistan Army embraced martyrdom, while another was injured in a cross-border attack in Bajaur.
Hits: 0