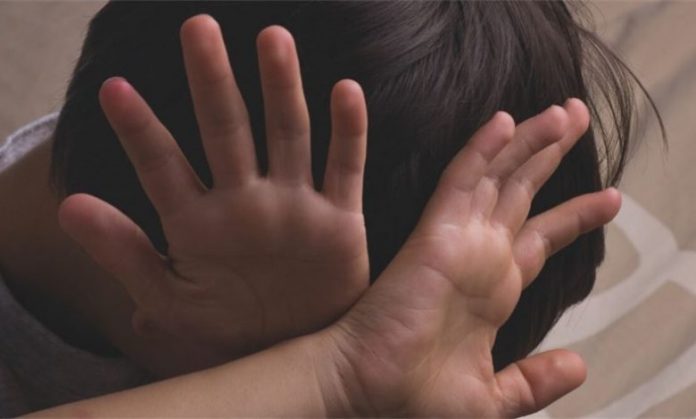 SWAT: A three-year-old child has been sexually abused allegedly in Swat.
Local sources said the victim child Uzair was allegedly sexually abused in Abuha area of Barikot tehsil in Swat district.
People of the area have expressed grave concern over the incident and said the incidents of sexual abuse of children are increasing in Barikot to an alarming extent. The sources said it was fifth reported case of sexual abuse in Barikot which is a matter of grave concern for parents.
Police filed a case against the accused and arrested him soon after registration of case.
Further investigation into the case is underway.
Sexual abuse of children is continuing in Khyber Pakhtunkhwa and rest of country despite introduction of strict laws by the government to punish the culprits. Increasing incidents of sexual abuse in KP have left the parents extremely worried and they remain fearful even while sending their children to schools and madrassas.
On January 19, Peshawar Police arrested an accused involved in alleged sexual abuse of two children.
According to police, Nawab, a resident of Lalazar Colony in Peshawar, filed a report in which he stated that his six-year-old son came to the house crying. He said when he asked about the reason, his son told that Saadullah gave him a mobile phone and took him to his house and subjected him to sexual abuse.
Bhana Mari Police Station officials said another complainant, Akbar Rehman told that his seven-year-old son was also sexually abused by the accused, Saadullah five days ago. Akbar Rehman told police that he was initially reluctant to lodge a case against the accused due to fear of social consequences and bad name for the family, but he later on got courage from the parents of the other child who had decided to go to police.
Police after conducting medical check up of the two children filed a case against the accused.
On January 07, Charsadda Police arrested an accused allegedly involved in sexual abuse of a 10-year-old Girl in Mirzagan area in the jurisdiction of Prang Police Station.
Police received a report about sexual abuse of a girl in Mirzagan area after which it immediately reached the area and arrested the accused.
The accused, Saleem, resident of Bosakhel, Prang, was stated to be the brother-in-law of the victim girl.
Hits: 0