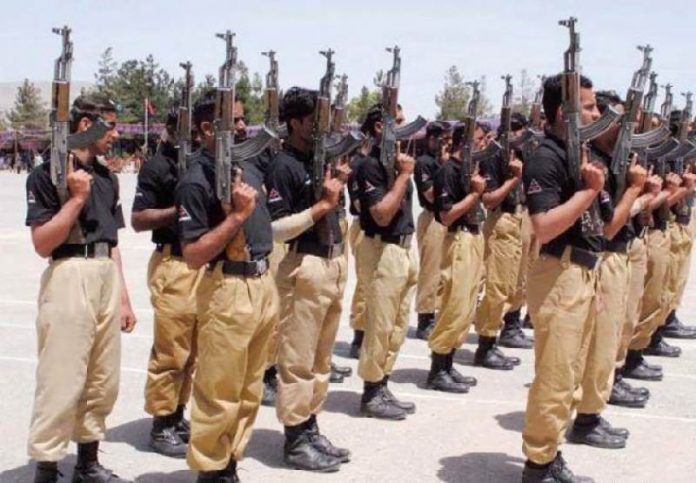 PESHAWAR: Khyber Pakhtunkhwa Inspector General of Police (IGP) Dr Sanaullah Abbasi said on Thursday that former Levies and Khassadar personnel would be imparted professional training to enable them to face challenges in a befitting manner.
This he said while addressing the participants of passing out parade of second batch of former Levies and Khassadars from 541 personnel were declared successful.
A total of 997 trainees of newly merged tribal districts had passed out in the first batch from different police training centres, while in the second batch 2,922 trainees passed out including 457 from Police Training School Swat, 541 from Swabi, 886 from Kohat, 693 from Mansehra, 150 from Sub-Campus Buner and 195 from Sub-Campus Kohat. In total, 3,919 former Levies and Khassadar personnel completed their basic training in two batches.
Sanaullah Abbasi pointed out that basic training harnesses the professional as well as the hidden capabilities of the personnel who give better result in combating the impending challenges and achieving the desired targets in the field.
The police chief said training institutions impart great skills to the under-trainee jawans about strengthening of institutions and establishing rule of law.
Sanaullah Abbasi maintained that the personnel hailing from merged tribal districts have all the guts and qualities of head and heart to serve the nation. He said it was a matter of pride and satisfaction that the trainees completed their training with full devotion and professional commitment.
The police chief advised the passed out personnel to work hard, improve their professional integrity, serve the weak sections of society and demonstrate decent behaviour with the general public.
Sanaullah Abbasi reminded that merged districts have rich values and traditions, and directed the newly passed out personnel to become real custodians of these rich traditions by exhibiting excellent policing in the field and bringing laurels for the KP Police.
The police chief hailed training instructors who worked hard and imparted best training to the police personnel. He awarded the trainees who excelled during the training. Atif Ali got award of being best in parade, Usman Khan in turn out and Badshah Gul best in musketry.
Hits: 1