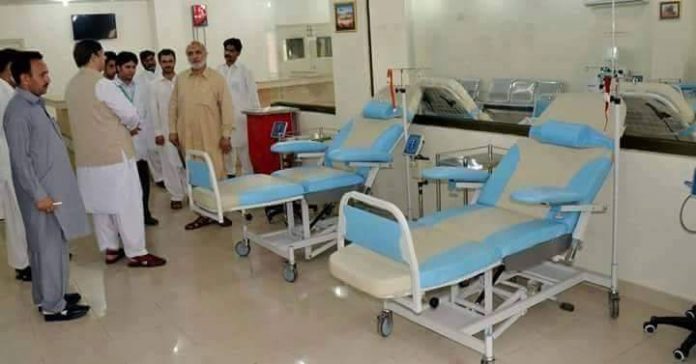 PESHAWAR: Corona fatalities, infections and positivity rate in Pakistan are constantly on the downward trend for the last six days, which indicates an improved situation after peak before the Eid.
The significant decline is attributed to enforcement of strict precautionary measures and initiation and speeding up corona vaccination.
On Sunday, 56 deaths and 2,697 new positive cases were reported in the country during the last 24 hours. According to latest data provided by the National Command and Operation Center (NCOC), 55,965 tests were conducted in the same period while positivity ratio remained 4.81 percent. Pakistan has now reported a positivity ratio of below 5 percent for the sixth consecutive day.
The number of total deaths due to coronavirus across the country has now reached 20,736.
Meanwhile, the number of total active cases stands at 58,878 in Pakistan. The total number of coronavirus recoveries is recorded at 839,322, according to official data.
The total number of coronavirus patients in Sindh has reached 316,752 where 5,014 people have succumbed to the virus so far. The total number of corona patients in Punjab is 339,073 with death toll at 9,982. The total number of patients in Balochistan is 19,290 while the death toll is 276. In Khyber Pakhtunkhwa, the number of coronavirus patients is reported to be at 132,170 with 4,060 deaths, while in Azad Kashmir, 19,170 people have been infected with the virus and 540 have died so far. The number of corona patients in Gilgit-Baltistan has reached 5,572 with 107 deaths. In the federal capital, Islamabad, corona infections toll is 81,116 and death toll is 757.
Meanwhile, Minister for Planning, Development and Special Initiatives Asad Umar, who is also Chairman of the NCOC, shared that more than 383,000 vaccine doses were administered across the country on Saturday in what he termed a new record.
He said around 11.7 million people have registered for vaccination so far, while seven million doses have been administered.
On Sunday, a special flight of Pakistan International Airlines (PIA) transported a batch of 500,000 doses of Sinovac vaccine from the Beijing Capital International Airport to Islamabad.
Last Sunday, a special flight had also transported a consignment of two million doses of Sinovac vaccine procured from China.
Hits: 11