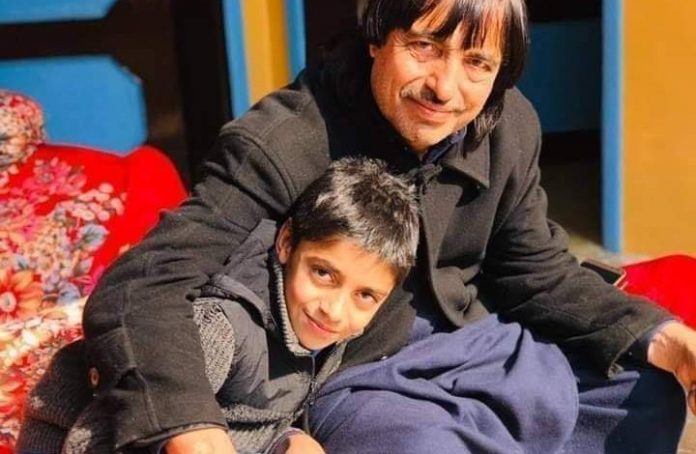 Salman Yousafzai
PESHAWAR: Famous Pashto singer Syed Kifayat Shah Bacha was shot dead in a firing incident in Zaida area of Swabi on Friday. Police said the murder was the outcome of personal enmity.
Police said Syed Kifayat Shah Bacha was going to mosque for attending Jumma prayer when he was shot dead by two armed men. The assailants escaped from the scene and a case was registered against them.
Hunari Tolana, a society of artists from Khyber Pakhtunkhwa, condemned the murder of the famous singer. The society's president Rashid Khan, who is also a popular singer, said Kifayat Shah was known for giving a special identity to Pashto music in Swabi. He told that many songs of Kifayat Shah were famous among Pakhtuns.
Rashid Khan said it is highly unfortunate that Pakhtuns are indulging in violent activities due to personal enmities. He said a wonderful singer from Swat, Ghazala Javed also fell victim to personal enmity.
Syed Kifayat Shah Bacha hailed from Swabi and he had got education up to eighth grade. Liaquat Tasawar, a poet from Swabi, told TNN that Kifayat Shah started playing sitar and singing at a very young age. Liaquat said Kifayat Shah sung most of his songs with sitar. He said Kifayat Shah had the ability to sing in two different voices and that was the reason behind his popularity. He said Kifayat started gaining popularity in 1987 due to his quality singing. He used to go to different local hujras to participate in music programs. He sang hundreds of local songs.
Kifayat Shah also went to Dubai to earn livelihood. Upon return, he opened a welfare organisation to help the needy people. He had two sons, and one of his sons lost his life in this enmity earlier.
The admirers of Kifayat Shah condemned his murder on social media and other forums. Ziauddin Yousafzai, father of Nobel Laureate Malala Yousafzai, said in a tweet that personal enmity silenced a beautiful and unique voice.
تربګنۍ او دښمنۍ یو ښائسته او ځانګړې اواز د همیشه د پاره خاموشه کړو.
کفایت شاه باچا د خداې اوبخښي . امین pic.twitter.com/kuZDF4L9df

— Ziauddin Yousafzai (@ZiauddinY) September 3, 2021
The ANP provincial culture secretary Khadim Hussain said he was perturbed to learn about Kifayat Shah's death. He said murdering a singer is like killing the life.