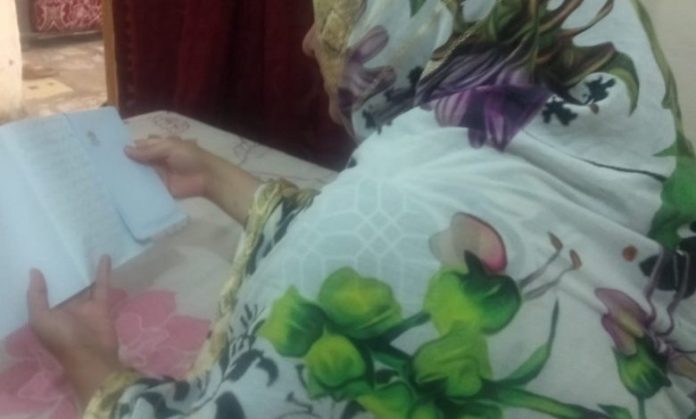 Nazia Javed
PESHAWAR: The excessive and undue control of men over the lives of women is not a new story as such examples are found everywhere in our society. This phenomenon is not limited to a specific time or place, but women had been enduring this situation since the beginning, and it seems they will have to fight for their rights forever.
Such is the strong grip of men on women's lives that a woman in our society cannot even imagine of living their whole life according to her own priorities and choices.
Despite a lot of development in the world in this modern era, the conservative thinking of men is all the same and they always want to keep the women under their full control. Nida from Peshawar was also one such woman who was unable to set priorities according to her own choice due to undue interference by male relatives. Nida was a first year student when her parents died and she immediately found herself confronted with the responsibility of looking after her family at such a young age.
Nida continued her studies and also started teaching at a private school. Being the eldest sister, Nida contributed in household expenditure. She managed to marry off her younger brothers and sisters and also entered marriage and shifted to the house of in-laws.
Everything changed for Nida after marriage and the place of her brothers and sisters was now taken by her brothers and sisters-in-law. It is not easy to adjust into new roles and understand the complexities of new relations. Nida had full support of her husband to display her capabilities and creativity which she thought was possible by joining the field of journalism.
Nida learned a lot from the platform of TNN and then also opened her YouTube channel, but this was something which could not be digested by her in-laws. They vehemently opposed this move of Nida and indulged into everything like quarrels, allegations and even the threat of ending the marriage if she did not close her YouTube channel. At that time, she had to succumb to pressure keeping in view the gravity of the situation.
However, as soon as the situation improved, Nida again returned to work, and now she has decided to continue her work come what may and she is doing it in a befitting manner.
Hits: 1