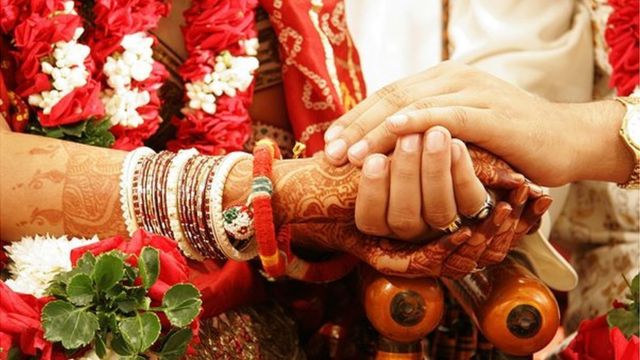 NOWSHERA: In a tragic turn of events, a man in Nowshera, who had entered marriage with a woman according to his on choice, was poisoned to death allegedly by his in-laws and that too with the help of his wife.
According to police sources, Ashfaq Khan, who entered marriage with Sapna according to his choice four years ago, died due to poisoning. The fact came to the fore in his post-mortem report.
Mushtaq Khan, the brother of the deceased, has recorded statement with Judicial Magistrate Nowshera in this regard. A case has been registered against Sapna and other in-laws of the deceased with Nowshera Kalan Police Station.
District Police Officer (DPO) Najmul Hasnain told media that Ashfaq Khan was poisoned on November 24, 2020. Ashfaq started vomiting and died while being shifted to District Headquarters Hospital. The samples from body of the deceased were sent to Khyber Medical College Laboratory. The laboratory report confirmed that Ashfaq died due to poisoning.
After the post-mortem report, Ashfaq's brother Mushtaq Khan and father Umar Hayat lodged a first information report (FIR) with Nowshera Kalan Police Station. Police took prompt action and arrested Sapna, her sister Amna and two more accused, Jahangir and Janat Shah. Further investigation into the case is underway.
An ill-fated family
An ill-fated family from Nowshera, which shifted to Peshawar in a hope to escape poverty, did not know that death was waiting for them in the metropolis.
Zamarud Khan, a labourer from Marhati area of Nowshera, shifted to Naway Killi area of Peshawar along with family to find some work. Zamarud had found work and he was hoping for gradual improvement in the condition of his family, but he did not know what fate had in store for him.
The whole family was sleeping in the house few days ago when a blast happened due to accumulation of gas in the room, leaving 10 family members injured. Sixty-year-old Zamarud, his son Fawad and daughter-in-law succumbed to their injuries, while seven other family members, including three children, survived, but received burn injuries.
The deceased were then shifted to Marhati area and buried at ancestral graveyard.
Hits: 0