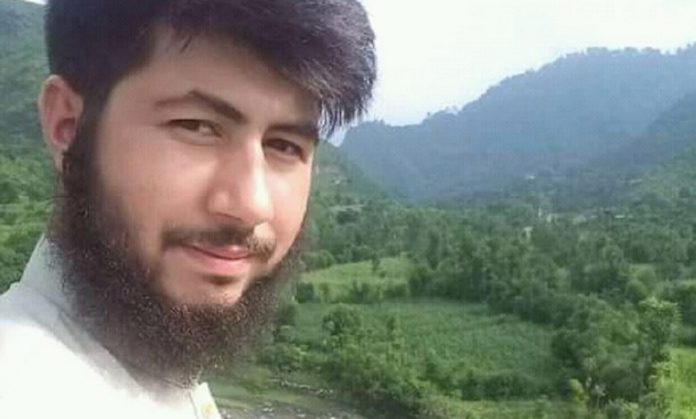 Azmat Tanha
BUNER: A talented student from Chagharzai are of Buner, Muhammad Shafiq has got third position in the M.Com exam from the University of Peshawar.
Muhammad Shafiq broke his right arm in a car accident few years ago after which he started writing with his left hand and tried hard without making disability a hindrance.
Shafiq said while talking to TNN that he loved education and used to be among the top-three in every exam.
"When I got first position in the B.Com (first year) exam, unfortunately I broke my right arm in a car accident. Doctors came to hospital five hours after my arrival and they asked technicians to bandage my arm. My arm was paralysed due to carelessness on part of doctors and the bandage was not properly applied," he said.
Shafiq says he went to many doctors, but they could not revive his broken arm. He then got the help of a ninth grade student for writing in his remaining part of his B.Com exam, but failed to maintain his first position. He then decided to start writing with his left land. He says was difficult to write, eat and shake hands with people with his left hand, but gradually he got used to it.
Shafiq says he then took admission in M.Com and this year he has got third position in the Commerce Department. "I feel I could have topped the exam if I had no problem with my right hand, but still I feel I can improve my position with more hard work this year," he said.
Shafiq believes that business is the most successful profession and he aims to start his own business after completing education. He says he has never considered disability a hindrance, but he still feels sad when someone offers to shake hands with him and he can't raise his right hand.
The talented student says he cannot sit idle at home and always want to do something. "A man is defeated only when he accepts defeat and I am not among those who accept defeat and depend on others. I want to live my life on my own," he said.
Shafiq says the secret behind his success is that he never loses courage. He says his parents and teachers are also very cooperative and they have contributed a lot to his success in studies.
Hits: 1