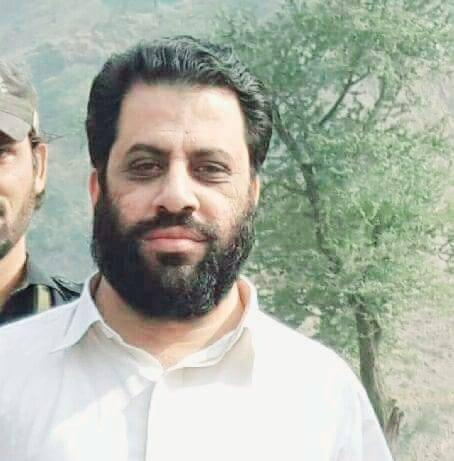 PESHAWAR: Assistant Commissioner Peshawar Shamsul Islam succumbed to coronavirus infection on Tuesday.
Shamsul Islam was under treatment at Hayatabad Medical Complex (HMC) Peshawar for the last 45 days after contracting coronavirus infection. Shamsul Islam, who was a PMS officer, was performing duty at the Pak-Afghan border in Torkham before falling ill.
Shamsul Islam was put on ventilator last week when his condition deteriorated. Official sources said the chief minister had declared Shamsul Islam the best officer for performing valuable services at the border during the first wave of coronavirus. His funeral prayer will be offered in Dargai, Malakand.
KP reports 18 more deaths
Khyber Pakhtunkhwa has reported 18 coronavirus deaths and 186 more cases during the last 24 hours. The total caseload in KP has risen to 127,224 and death toll is 3,804.
According to official data, Balochistan on Tuesday reported 65 more infections, and the total is 23,931 and the death toll is 267. Punjab reported 1,413 corona cases and 89 deaths during the last 24 hours. The total has risen to 328,775 and the death toll is 9,500. Islamabad reported 150 cases and two deaths, Azad Jammu and Kashmir reported 28 cases and three deaths, and Gilgit-Baltistan reported five cases.
Pakistan reported 2,989 recoveries during the last 24 hours, and the total has risen to 795,511 and the recovery rate is 90.1 percent.
It is widely believed that the actual number of coronavirus cases and deaths is much more higher as many people opt against corona tests and go for traditional ways of treatment.
Mobile corona vaccination in Peshawar
The Khyber Pakhtunkhwa Health Department has arranged mobile hospital and corona vaccination facility at basic health units (BHUs) in suburbs of Peshawar.
Program Manager Dr Wisal Mehmood Khan has urged the masses to abide by the government standard operating procedures (SOPs) and use face masks and take all precautionary measures to avoid spread of coronavirus infection.
A large number of people get vaccinated themselves at mobile hospital and appreciated the arrangements at the BHUs. He said that similar free vaccination mobile hospital would also be organised in the merged tribal districts.
The people have thanked Director General Health, KP Chief Minister and Program Manager Dr Wisal Mahmood Khan for arranging the facility because many people, particularly the women and elderly, would benefit from it.
Hits: 1