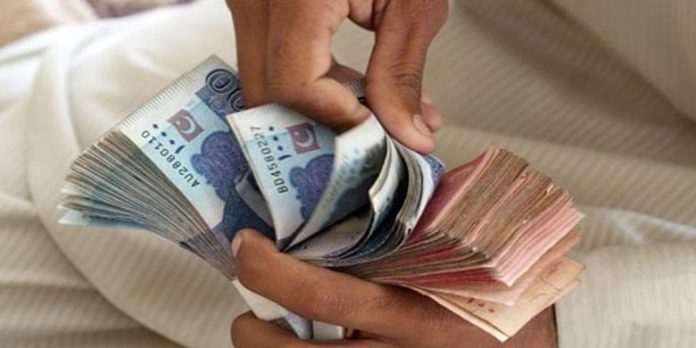 Nisha Arif
PESHAWAR: The Khyber Pakhtunkhwa government will start paying advance salaries to government employees on July 15 on the occasion of Eidul Azha to enable the people to fulfil the responsibility of sacrifice, but the thing the employees are worried about is that they would get their next salary after 45 days.
Waheed, an employee at Peshawar Secretariat, says advance salary of Eid is like putting meat before a cat and then asking it not to eat it. Some of government employees are very happy over getting advance salary as they would easily get clothes for children and sacrificial animals on the occasion of Eid. And this month, the amount of gross salary would be higher according to the raise announced by the government in salaries during budget. However, the next month would be 45 days long and the wait for next salary may turn agonising.
Waheed says it is commonly observed that the government employees spend last days of a month a bit anxiously in wait for the salary. He says the next month is going to be a testing one for government employees with a long wait for salaries.
However, there is no such arrangement of advance salaries in private organisations, due to which its employees will find it difficult to have Eid shopping and purchasing sacrificial animals which are coming at very high prices this year.
Rohail, an employee at a private organisation, says his request for advance salary was turned down by his organisation citing financial constraints. He says he would somehow manage to buy news clothes for his children, but he may not be able to buy sacrificial animal as it would be beyond his reach.
Rohail says the salaries of government employees were increased in the budget, but private employees can't get any raise, and they are being hit hard by inflation.
Seema, a widow, who is a private employee, says the government employees must feel themselves lucky over getting advance salary. She says non-existence of such a policy in private institutions means that private employees would find it difficult to fulfil their needs before Eid. She says the government should bound the private organisations to follow government instructions, and take action against those who refuse to facilitate employees.