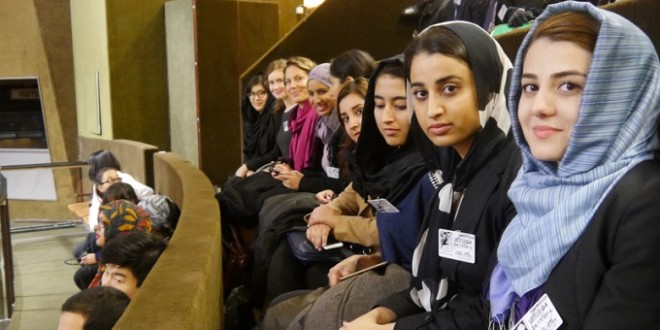 Salma Jahangir
PESHAWAR: At least 16 schoolchildren were recently injured in a terrorist attack in Kandahar province of Afghanistan after which those children stopped going to school.
Nazish, a student of Kabul University, said while talking to TNN that the increasing violence in Afghanistan is affecting the education of students, girls in particular. She said she could not get her degree so far due worsening law and order and she fears she will have to leave education without a degree.
About 40 percent educational institutions in Afghanistan are in dilapidated condition and students are attending classes in tents, but now it seems that the ever worsening law and order will end this process as well.
Nazish said the enemies of Afghanistan don't want its people to get education, and they have particular problem with girls' education. She said the planting of bomb in a girls school in Nangarhar is a proof in this regard.
Even the massive announcement by the US regarding drawdown from Afghanistan by September 11, 2021 did not bring peace in Afghanistan and violence is ever increasing and Taliban are bringing more and more area under their control. The civil war like situation has impacted all fields of life, including education.
Niaz Bibi, a student from Kabul, said the impact of a war is always negative. She said militants are targeting schools and hospitals and every other area which has destroyed the country's economy. She said even the little bit of development achieved during peaceful days in Afghanistan is now being reversed due to violence. She said if this unrest was not stopped, the next generations will face a bleak future.
Amin Wardak, a student from Wardak, told TNN that educational institutions are closed in the areas where clashes are continuing between the Taliban and Afghan security forces. He said he often remains at home and cannot go to university due to the fear of uncertain security situation. He said his education is in doldrums and he doesn't know what future has in store for him.
Amin Wardak said law and order in Afghanistan never remained ideal since the Soviet invasion in 1979 despite change of rulers.
Hits: 1