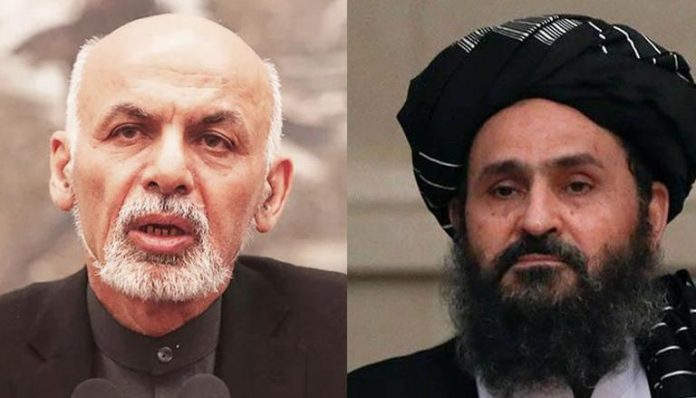 Muhammad Tayyeb
PESHAWAR: After taking over power in Afghanistan, the new Taliban regime may face problems on diplomatic front and implementation of international agreements as still the envoys appointed by the ousted government are on duty in other countries, and Ashraf Ghani did not formally tender resignation while fleeing the country.
Afghanistan is also bound to implement all the conventions of the United Nations being a member state, and the Taliban will need to uphold human rights, particularly the social and economic freedom of women, to get international support.
These thoughts were expressed by senior lawyers of the Peshawar High Court (PHC) Tariq Afghan, Farhadullah Afridi and others in a discussion with TNN on Tuesday.
The lawyers said presently the UN and international community recognizes the cabinet installed under the Ashraf Ghani government, and the Taliban have not received recognition so far as the neighboring and other countries are very careful about making decisions about Afghanistan. They said the Afghan government backed by the international community during the last 20 years made several agreements regarding human rights with the UN, and the Taliban may face challenge to implement these agreements in letter and spirit.
All these concerns are emerging because the track record of the previous Taliban government in Afghanistan is not so encouraging. The Taliban had taken some steps regarding women during their previous regime which drew sharp criticism from the western world.
Legal experts said the Islamic and other laws on earth grant social, political and personal independence to every human being. They said it is the responsibility of state to provide every basic facility to its citizens. They said Afghanistan is a least developed country and very poor economically, so it may face huge challenges in protecting human rights. They warned that the Taliban may face backlash if they adopted the same old attitude towards women's rights.
The senior lawyers said world has made swift progress during the last 20 years, and now things spread within seconds in the era of digital media, so no one can hide any violations from rest of the world. They said the Taliban need to be extra careful about the human rights issue to maintain support within the Afghan population.