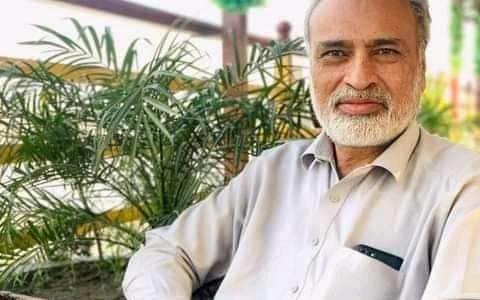 PESHAWAR: Another doctor died of coronavirus in Khyber Pakhtunkhwa on Monday, after which the death toll of doctors from the infection mounted to 51 in the province.
According Provincial Doctors Association (PDA), Dr Muhammad Taufiq contracted the infection while performing his duties in Police Hospital and was self-isolating at home. He was serving in Grade-19 in the hospital. He belonged to Mirza Dayar village in Tangi tehsil of Charsadda district. His funeral prayer was offered in the evening in Hayatabad Phase VI.
The PDA said that so far coronavirus has claimed lives of at least 51 doctors in KP, while seven doctors have died since February.
Doctors are at increased risk of contracting coronavirus as they come in contact with various infected persons in hospitals. Shortage of protective equipment at government hospitals make them even more vulnerable.
The arrival of coronavirus vaccine has slowed down the inflections and deaths of frontline health workers. With the arrival of the vaccine it was announced by the government that frontline health workers are getting the vaccine under the first priority and then the second priority has been given to elderly people. However, registration for the vaccination was slower than expected probably due to fear of adverse reaction.
Following the death of several doctors, the doctors in the province have called upon the government to take emergency measures to ensure that the lives of these frontline health workers were protected amid the third wave of coronavirus which is proving to be more lethal than the previous two waves.
Meanwhile, the National Command and Operation Centre (NCOC) on Monday said 4,323 new coronavirus cases were reported in Pakistan, taking the country's tally to 692,231.
Pakistan's death toll has climbed to 14,821 after 43 more people succumbed to the deadly disease during the last 24 hours. At present, the total active corona cases across the country are 61,450.
Out of the total 14,821 reported deaths, Sindh reported 4,509 deaths, Punjab reported 6,587 deaths, KP reported 2,457, Islamabad reported 583, Balochistan reported 211, GB reported 103 and Azad Jammu and Kashmir reported 371 deaths.
As many as 10,446,697 tests had been conducted since the outbreak of the virus.
Hits: 1