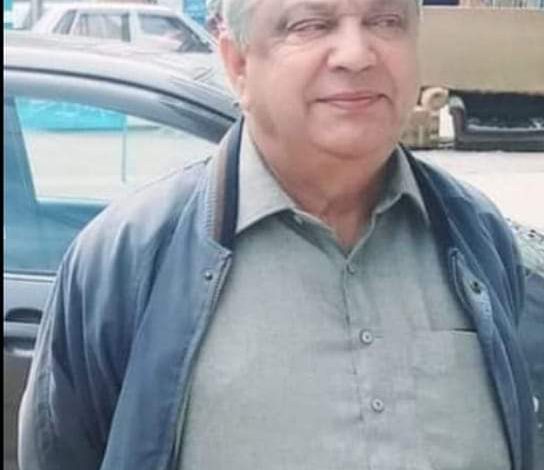 PESHAWAR: Another doctor succumbed to coronavirus infection on Saturday, taking the tally of doctors' deaths from the pandemic to 49 in Khyber Pakhtunkhwa.
According to Provincial Doctors Association (PDA), Dr Jan Muhammad, former in-charge of Pathology Lab and former medical superintendent of Ayub Medical Complex, died of coronavirus infection.
Dr Jan Muhammad was diagnosed with coronavirus and was under treatment at a hospital in Wah. He succumbed to coronavirus on Saturday. His funeral prayer was offered at 10:00pm in Abbottabad.
Doctors are at increased risk of contracting coronavirus as they come in contact with various infected persons in hospitals. Shortage of protective equipment at government hospitals make them even more vulnerable.
The arrival of coronavirus vaccine has slowed down the inflections and deaths of frontline health workers. With the arrival of the vaccine it was announced by the government that frontline health workers would get the vaccine under the first priority and then the second priority was the elderly people above the age of 60. However, registration for the vaccination was slower than expected probably due to fear of adverse reaction.
The death of Jan Muhammad happened 10 days after the death of Dr Izzat Khan in Peshawar due to coronavirus.
According to PDA, Dr Izzat Khan, Principal Medical Officer of District Headquarters Hospital Charsadda, died of coronavirus infection.
Dr Izzat Khan was under treatment at Hayatabad Medical Complex (HMC) Peshawar. He succumbed to coronavirus on March 10.
School sealed in Mansehra
A school was sealed in Mansehra on Saturday after seven teachers were diagnosed with coronavirus infection.
After emergence of cases, the district administration sealed the Government Girls High School Chitta Batta for seven days. Another employee of the school was also reported to have contracted coronavirus. The Tehsil Municipal administration Mansehra was directed by the deputy commissioner to disinfect the school building.
The district administration advised the general public to stay away from the school building to stay safe from COVID-19 infection.
The closure of Mansehra school came two days after closure of three more schools for seven days in the district as corona tests of some teachers and students came back as positive.
Hits: 1