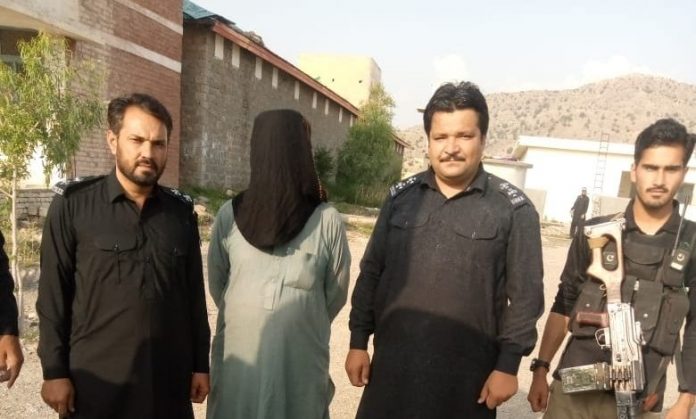 WANA: Despite strict action against the ugly practice of 'Ghag' by law enforcement agencies after merger of erstwhile Fata with Khyber Pakhtunkhwa, this practice is still continuing, particularly in South Waziristan.
Ghag is a practice which is still alive in some backward areas of merged districts in which a boy resorts to aerial firing with an announcement that a particular girl must be considered his fiancé as he would not allow anyone else to marry her.
On Saturday, police said they have arrested another accused involved in Ghag on a girl in Tiarza area of South Waziristan. The accused belongs to Shakai and he did Ghag on a girl of his own tribe. The accused was absconding for a long time.
Station House Officer (SHO) Musa Sulemankhel said a case has been filed against the accused. He said this ugly practice, which is against the law and religion, will never be tolerated in South Waziristan. He said this practice destroys the entire family system and creates bad blood, as a girl cannot be married by force against her will.
In May, South Waziristan Police arrested two accused allegedly involved in Ghag from Raghzai area of Birmal tehsil.
Police said the two accused had announced Ghag on unmarried girls. Zabeehullah, a local police official, said while talking to TNN that there is no space for such practices of merger of erstwhile Fata with KP. He said people involved in such practices will have to face the law.
On December 23, 2020, Police in South Waziristan filed the first case related to Ghag in merged districts.
According to the first information report (FIR), the accused, Umar, went to the house of a girl and resorted to aerial firing with a warning that he would kill all her family members if she did not marry him. The FIR was lodged by the girl's father who said that the marriage of the girl was already fixed with another boy.
This ugly practice of Ghag is mostly criticised in Pakhtun society as it comes with the use of force and the girl's will for marriage is never considered. Such practice is adopted by some misguided men against girls from weaker families. However, the mare announcement by a man of virtually putting 'embargo' on a girl to marry him or no one else doesn't work always.