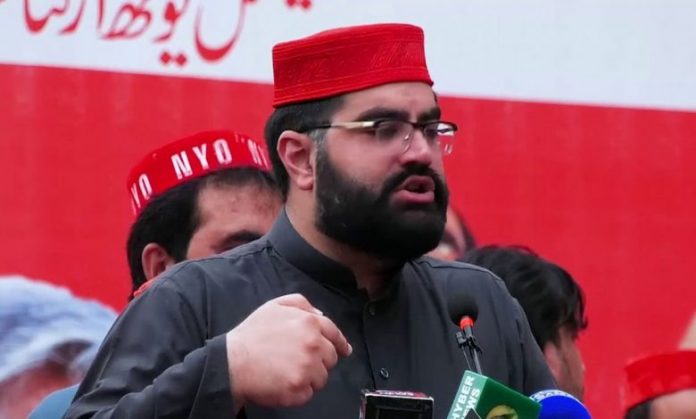 PESHAWAR: The Awami National Party (ANP) has rejected the proposed imposition of Alternate Dispute Resolution (ADR) system in merged tribal districts.
The ANP Provincial President Aimal Wali Khan in a statement said that the ADR system is an ambiguous law and it would be a great injustice with the people of merged districts to impose such laws through executive order without legislation in the Khyber Pakhtunkhwa Assembly by taking local elected representatives into confidence.
Aimal Wali Khan said the government is making a mockery of the provincial elected representatives, by ignoring them for legislation and bringing law through executive orders. He said he is unable to understand why the Pakistan Tehreek-e-Insaf (PTI) government, which enjoys two third majority in the provincial assembly, is shying off from legislation.
The ANP leader said that if the government was serious in resolving issues of tribal districts, then it should bring legislation in the KP Assembly.
Aimal Wali Khan said that such laws would further create a sense of deprivation among the people, and emphasized the need for extending judicial system in the merged districts. He said that ADR system is just a replica of the Frontier Crimes Regulation (FCR) which could not be challenged and the parties involved in the dispute would bear the expenditure of the Jirga which is unjust.
He said the people of merged districts have elected their representatives who must be given the opportunity for legislation for betterment of these areas.
Aimal said the ADR system is a conspiracy to further push the merged districts into backwardness. He said the ANP respects the Jirga system, but what are courts established for? He also questioned transparency in the development projects in merged districts and said details of funds expenditure must be made public.
The ADR system is under severe criticism in merged districts both from supporters and opponents of the Fata-KP merger due to mode of its operation. Some of the clauses of the ADR system have come under criticism from tribal elders and other people and they seek amendments for its improvement. The tribal elders complain that they were not taken into confidence over bringing such important rules.
Hits: 1