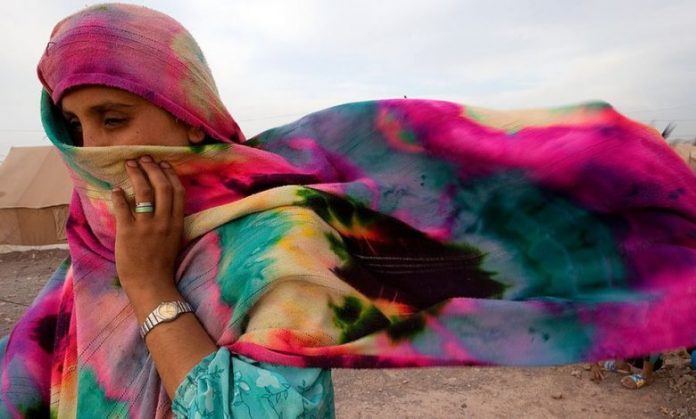 Amna Istemraj & Rani Andleeb
PESHAWAR: At a time when the nation is celebrating 75th Independence Day, there are many women in our society who still wonder whether they are really independent to live according to their aspirations and raise voice for their rights?
Thirty-year-old Seema Saba from Mohmandabad area of Peshawar said she is listening from childhood that August 14 is Independence Day, but the society has not given us the status which we deserve under the law and Islamic teachings. She said women are also independent citizens of this country who deserve to live independently according to their own will.
Seema told TNN that every citizen is living independently in Pakistan without any discrimination, but women are yet to get the level of independence which they really deserve. She said many women are still not given a choice of job, opinion at the time of marriage, right to education and decisions about other important aspects of life. She said when a woman's husband dies, she is married to the brother of her deceased husband or any other relative without her consent.
Seema said women's situation is not bad everywhere, and many people give every right to their women, but there are many others who treat women as their subjects.
View of social activists
Women's rights activists in Khyber Pakhtunkhwa say it is unfortunate that many people in our society don't understand the meaning of independence.
Saima Munir, who works for Aurat Foundation, said while talking to TNN that Pakistan is an Islamic republic which guarantees equal rights to men and women, but due to ignorance of some people, women are considered inferior and they are deprived of their rights.
Saima said articles 3 to 29 of Pakistan's Constitution guarantee right to expression, education, movement, residence and employment to every citizen. She said women can play important role in decision-making, and women had also offered great sacrifices in Pakistan Movement.
Women's role in Pakistan Movement
Chairman of Pashto Department of Abdul Wali Khan University Mardan Dr Sohail Khan said independence movement largely initiated from areas inhabited by Pakhtuns. He said thousands of Pakhtuns ended up in jails during independence movement and their women looked after their children and work in fields as well.
Dr Sohail said Fazal Rahim Saqi from Khudai Khidmatgar Tehreek was also one amongst those who was arrested during independence movement. After independence, Saqi was writing about difficulties in jail, when his wife came to him and asked who will write about the women's difficulties after their men were put into jails.
Dr Sohail said Alif Jan Khattak, Bushra Begum and Swati Abay were prominent women who offered great sacrifices during independence movement. Alif Jana's poems were so powerful that the British rulers had to sensor all of them. About Swati Abay, it is said that when 17 people were martyred from firing of a British captain, she hit the captain into his head with a picture so powerfully that he died.
Hits: 1