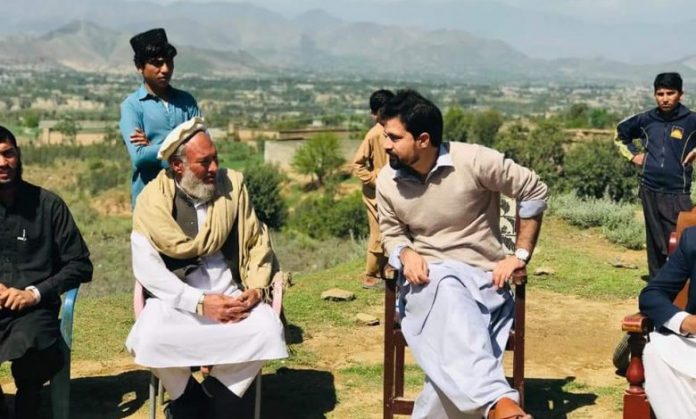 Misbahuddin Utmani
KHAR: Many people in Mandal area of Salarzai tehsil in Bajaur tribal district had announced boycott of polio vaccination campaign, but later on they agreed to reverse their decision.
Habibullah Mashal, a local elder, told TNN that he used to take his children to District Headquarters Hospital Khar at the time of militancy when it was even difficult for citizens to come out of their houses. But now he was among those who had boycotted vaccination campaign to gain government's attention for resolution of long standing problems of the area.
Habibullah Mashal said Mandal area having a population of 50,000 lacks basic facilities even during this modern era. He lamented that the political leaders use the area people for their personal benefit and don't care much about development of the area.
The local elder said there is only one girls' school in Mandal which is non-functional due to staff unavailability, while boys school also faces problem of staff shortage. The condition of roads is poor and there is no health centre, while electricity is also not available and people have to pass through a nullah with a broken bridge to reach district headquarters Khar.
Habibullah Mashal said the area people had announced polio vaccination boycott as a last resort as the elected representatives always make huge promises but don't take practical steps for development of the area.
Mashal said the local people have staged several protests, but now they can't gather for protest after imposition of Section 144. Therefore, he said, there was no other option than vaccination boycott. He said there is no doubt that polio vaccination is mandatory for children to ensure their healthy future, but providing them facilities of education, healthcare, and infrastructure as also direly required to ensure their good future.
Shakir Mandal, a PTI leader, is also disappointed over the current state of affairs. He said children cover a distance of four kilometres on foot to reach school. He said polio vaccination boycott was announced to compel the government to establish schools in the area.
Meanwhile, the district administration officials took notice of the matter and reached Mandal, held negotiations with local elders, and convinced them to administer vaccine to their children.
Assistant Commissioner Khar Fazal Rahim told TNN that the district administration is committed ensure polio-free Bajaur. He said the administration will hold talks with relevant quarters for resolution of problem of Mandal area.
Hits: 0