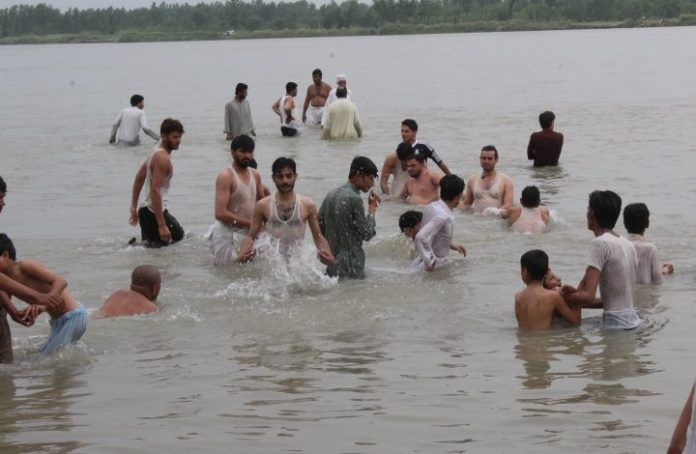 CHARSADDA: The district administration of Charsadda has banned swimming and bathing in the river at Khiali area for one month.
According to a notification of the district administration, there is a danger that precious lives may be lost if people continued to bath in Swat River at Khiali that is why Section 144 has been imposed to ban this practice.
Assistant Commissioner Adnan Jameel told TNN that a large number of people are coming to bath in the river due to extreme heat wave, but this practice sometimes result into tragic consequences. He said a child drowned in the river three days ago and his body was recovered by Rescue 1122 after great efforts. He said Section 144 has been imposed to avoid such incidents.
On the other hand, the citizens are of the view that they come to the river to beat the heat as there is extreme hot weather, while power load-shedding has also made their lives difficult. They said the administration should provide life jackets to those who come to bath in the river and protective dykes must also be built along the banks of the river.
A spokesman for Rescue 1122 said nine persons have drowned in Swat River in Charsadda this year and the bodies of three of them were not found.