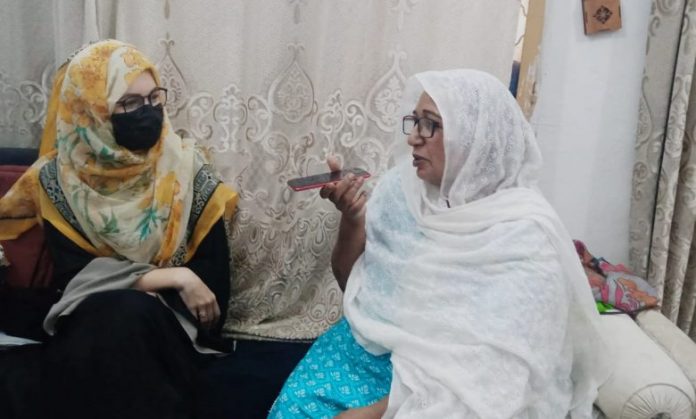 Sidra Ayan & Hina Gul
PESHAWAR: It was third day of death of Rehana Shakeel's brother-in-law when she went to hospital to treat toothache, but her cash, identity card and mobile SIM card were stolen by a stranger woman who sat with her in the vehicle on the way to hospital.
Rehana from Mardan said while talking to TNN that the stranger woman disembarked from the van on the way and when she reached hospital, she realized that she has been robbed. Her neighbour then helped her in getting treatment for her toothache. She says there are a lot of beggar women in Mardan who steal money or other goods when they find an opportunity.
Mardan Police say many people come to them with complaints that beggar men and women have stolen something from them. A policeman told TNN that women beggars steal things in different ways like stealing wallet, drugging someone or stealing things of value from shops.
"Every now and then, people come to us with complaints of theft by beggars," he said, adding that such complaints increase during festival days like Eids. He said police parties are patrolling different parts of the city and keep an eye on activities of beggars.
'Begging is a compulsion'
Yasmin, a woman beggar, who also work at different homes to make ends meet, told TNN that she was married in a poor family and she gave birth to six daughters after which her husband died and she was left with no option, but to start work.
Yasmin says she works at different homes and also seeks financial help from well off people to feed her children. She says she has married of her four daughters and two are left and she wants to marry them off as well. She says she often feels pity upon herself that she has to do all this, but she has no other option.
"The situation of our house is worse and I always pray that no one see such a difficult situation which compels her for begging," she said.
Yasmin says begging is a worse thing for a woman because no one respects beggars and no one cares about them.
Hits: 2