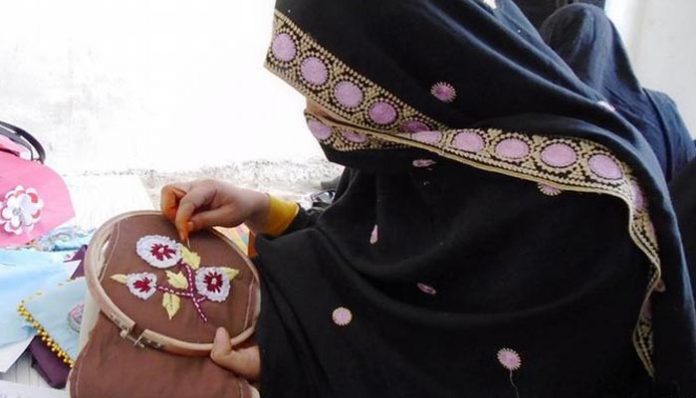 Nisha Arif
PESHAWAR: The development of a country mainly depends on skilled manpower who work in different fields in their country and abroad to earn revenue for the country.
There are countless success stories where women by learning different skills not only defeated poverty, but also helped others in getting jobs.
A woman from Peshawar, Bilqees, who had to quit education after matriculation due to poverty, started sewing clothes for family members and soon she also started taking orders from neighbours and relatives on lower rates. Now she has developed her sewing skills to an extent that she is an expert in different kinds of designs and women from nearby areas come to her for stitching of their clothes according to their choice and pay due charges to Bilqees. She now earns enough in a month to support her family.
From a private school to beauty salon
Noreena, another woman from Peshawar, says she joined a private school as teacher after completing Bachelor's degree, but she was only receiving Rs7,000 as monthly salary, which was not enough even for her basic needs.
And then an idea came to her mind and she got three-month training from a beauty salon and then started a small salon in a room of her house which became well-known in the neighbourhood within no time. There was a time when Noreena agreed for a paltry amount of Rs7,000 for full day job, but now she is earning handsomely from her own business.
Noreena says the youth instead of wasting their energies in running after government and private jobs must learn some skill and start own small business which is much more better than other options.
There is no doubt that education is the basic ingredient for every man and woman to succeed in life. However, the government and private sector have not enough resources and set up to employ each and every educated person. This situation is causing disappointment among the youth and those who can't get jobs might indulge in negative activities.
In a society like ours where job opportunities are very limited, the youth must learn technical or other skills to start their own business when they fail to find jobs. Skilled manpower is the real strength of a country who support the country's economy instead of become a burden.