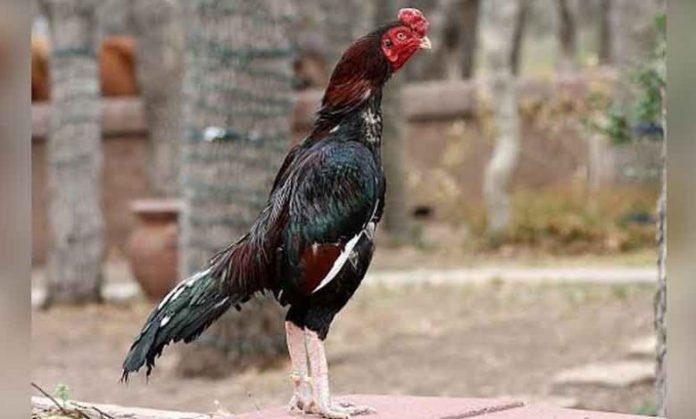 CHARSADDA: In a surprising development, a student from Charsadda district of Khyber Pakhtunkhwa has received a tax notice from the Federal Board of Revenue (FBR) who owns nothing but a rooster.
The matriculation student, Nawab Ali, a resident of Shahdand Shakaray, has received notice from the FBR to submit NTN number, identity card number and details of tax returns.
About the sources of income, the notice said the student has good income and he has failed to pay tax for it.
When the family members of the student were contacted about the sources of his supposed wealth, they told that the student belongs to a poor family and he has no income at all. However, they told, the boy owns a rooster. They said the tax notice to a poor guy owning a rooster is beyond comprehension. They speculated that the boy might have received someone else's notice or the FBR might have erred in sending the notice.
Man kills wife and father-in-law
A man shot dead his wife and then also killed his father-in-law during wife's funeral in Nowshera.
Police said the accused, Nauman shot dead his 20-year-old wife, Saima inside his house on Thursday over an enmity with his in-laws, shifted the body to hospital and then escaped from there. The father of the slain woman brought the body home and started preparations for funeral. He also filed a case against the accused.
Deputy Superintendent of Police (DSP) Nowshera Arshad Ahmed Khan said that after the funeral, the accused along with his brother again launched an attack and killed his father-in-law Muslim Shah. He said the incident is outcome of old enmity.
Recently the brother of Nauman went for hunting with the brother of Saima during which a gun went off, the brother of Nauman received a bullet, and was killed. However, Nauman was suspicious that his brother was killed intentionally. In the meantime, Muslim Shah sent several Jirgas to Nauman for reconciliation, but the family of Nauman refused to patch up and were looking for an opportunity to settle the score.
The accused escaped after committing the murder. Police are investigating the matter.
Hits: 4