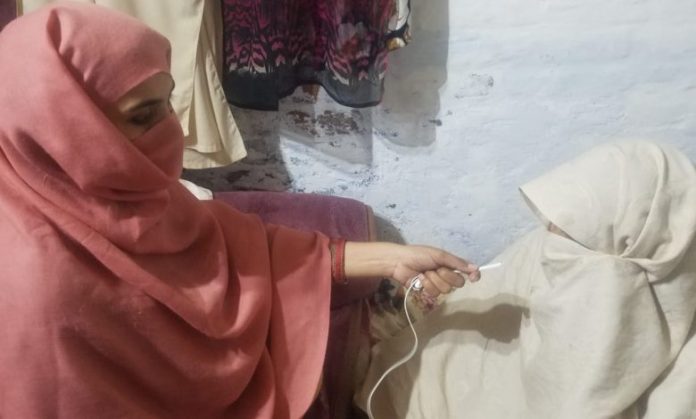 Sidra
MARDAN: The brothers of Basura from Baghdada area of Mardan ditched her few years ago when she sought share in the ancestral property.
"I had to support five daughters and a son, but we had no income. I was compelled to go to my brothers to seek share in ancestral property. They asked me not to go to court as they will give me my share, but I won't keep any kind of link with them after that," Basura said while talking to TNN.
The 50-year-old lady was given share in property by her brothers 10 years ago, but ditched her completely and even totally ignored her at the death of her parents.
"When I went to my parents' home on my mother's death I was dealt like a stranger. I was also totally ignored when I went there at my father's death," she said.
Basura said her father wanted to give her share in property, but her brothers were reluctant.
"Now my children are grown up and they have got good jobs. After improvement in our financial condition, my brothers are now again willing to re-establish relations with me," she said.
The Khyber Pakhtunkhwa government passed two acts in 2010 and 2019 about right of women in ancestral property, but these laws are not implemented in letter and spirit.
Ghazala, a lawyer in Mardan, said those refusing share to women in ancestral property may face up to 10 years imprisonment and Rs1 million fine. She said Article 23 of the Constitution provides right to property to every citizen. She said a woman may proceed with a civil case if she is deprived of right to share in property.
"Some people say they have given dowry and now they are not liable to give share in property. Even law exists on action against those who give excessive dowry. It is mandatory under Islamic teachings to give share to women in ancestral property," she said.
Religious scholar Mufti Abdullah said that under Islamic teachings, those depriving women from share in ancestral property will face punishment. He said Islamic teachings provide for share of girls in property of father and mother as well.
Religious scholars say it is not enough for men to seek consent of women and they usurp their share of property. Men will be asked about responsibilities towards property of the Day of Judgement.
Still most women in a Pakhtun society don't get share in property. Very few women like Basura Bibi endure all the difficulties to get their right.
Hits: 1