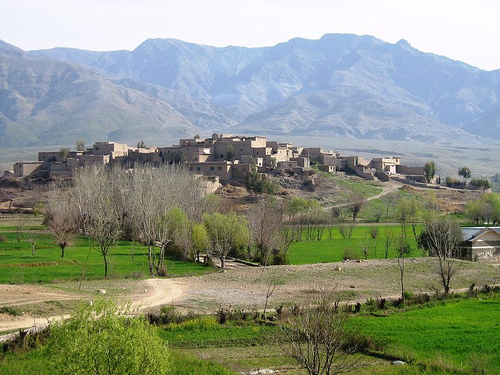 PESHAWAR: The Khyber Pakhtunkhwa Tourism Department has approved construction of camping pods, cafeteria, trekking camps and other facilities for tourists at hilly resort Samana in Orakzai tribal district.
Deputy Commissioner Orakzai Muhammad Khalid said while talking to media persons that Samana tourist resort was famous for its greenery, picturesque meadows and cold weather during summer and tourists also visit in winter to enjoy snowfall. He said that this project would promote local tourism and provide employment and business opportunities to local people.
The deputy commissioner said that longstanding demand of tourists of construction of hotel and other facilities would be fulfilled in near future at hilly resort Samana.
Muhammad Khalid said the Khyber Pakhtunkhwa government has approved development projects worth Rs599.532 million for the upgradation and beautification of bazaars in Orakzai. He said the amount would be spent on development projects in 12 bazaars including Dabori, Galjo, Sama, Musti Sangra, Jalaka, Kalaya, Anjani, Kado, Karez, Satarsim, Dargi and Gunda Mila.
He said that the basic aim of upgradation project was to boost economic activities and create more job opportunities in the area. The upgradation of bazaars include solarisation, construction of footpaths, sewerage system projects, food streets, playing areas, water supply schemes, establishment of rescue stations, public toilets and slaughter houses.
Fast train service
The KP government has decided to initiate fast railway train facility to connect Nowshera, Charsadda and Mardan districts with Peshawar.
A feasibility study in this regard would be completed within a year for initiating the project having 103-kilometre railway ride. The project would include construction of a 27-kilometre new track besides rehabilitation of the 75-kilometre existing track.
A 33 kilometre section of the ML-1 project would also be utilised for the project. Trains with up to 120 kilometres per hour speed would run on the proposed track. The project would also have 15 stations where all facilities would be provided to the passengers.
The stations for the speedy trains would be established in Peshawar, Charsadda, Mardan, Risalpur and Nowshera, while Swabi, Jahangira and Dargai sections would be added to the project in the second phase. The project will facilitate a large number of travellers.
Hits: 1