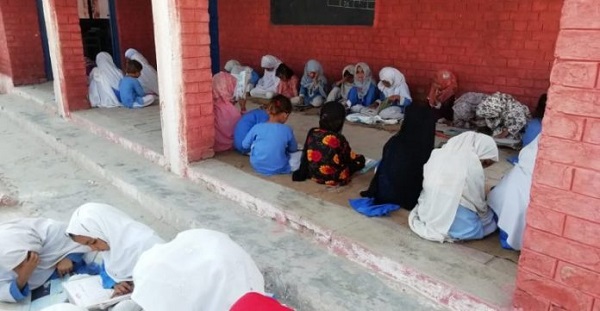 Tariqullah
PESHAWAR: The Khyber Pakhtunkhwa Elementary and Secondary Education Department (ESED) has initiated second shift classes in schools from September 01 to bring 3.2 million out-of-school children to schools.
In the first phase, as many as 800,000 children in 16 districts of KP will be enrolled under this program. Such schools have been included in the program where the number of children in one class in morning shift exceeds from 60. Seventy-six boys' schools and 44 girls' schools benefiting from the scheme will be upgraded.
The second shift schools include 34 from Shangla, 22 from Lower Dir, 12 from Swat, nine from Chitral Lower, six from Hangu, five each from Mardan, Swabi and Nowshera, four each in Charsadda and Abbottabad, two each from Haripur, Lakki Marwat and Upper Chitral and one each from Bannu and Dera Ismail Khan. The services of existing teachers and 702 more appointees, mostly teachers, will be acquired to carry on the program.
KP Minister for Elementary and Secondary Education Shahram Tarakai said those schools are included in the first phase in which the facilities are enough or more than enough. He said the program will be extended to the entire province in the second phase.
Jahangir Khan, Principal of Sentential Model Higher Secondary School Peshawar, said while talking to TNN that it is a good step by the provincial government to adjust leftover students. He said many students could not get admission in his school as the available place is already utilised by existing students. He said some classes in his school have more than 80 students and they face adjustment problems.
Jahangir Khan said there are many schools in merged districts, but strength of students is not enough. He said the government must devise a strategy to resolve this issue. He said the children who had to work during morning time due to poverty will also benefit from second shift classes. He was hopeful that the program, if implemented in letter and spirit, will produce good results.
Jahangir Khan said 3.2 million children in KP are out of school and the ratio of girls' dropouts is larger in merged districts due to lack of facilities. He said this program will help in reducing the dropout ratio.
Hits: 1