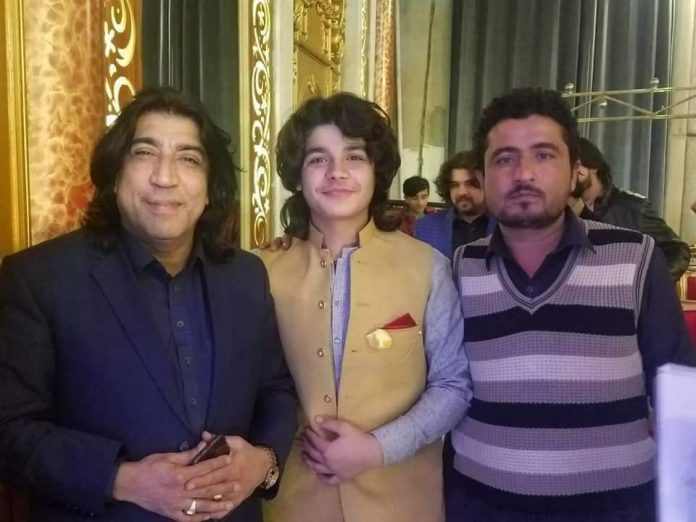 Ayesha Yousafzai
KOHAT: The youngest Pashto singer from Kohat, Chahat Pappu, says he aims to make a unique impression in the field of singing.
The 15-year-old student says he started singing from a very young age.
"I sang my first song at the age of four. My father, who is a government servant, and brother, who is a singer, helped me a lot. I reached to this position due to full support of family. Parents always want their children to make name for them and that's what I am trying to do," he said in an interview with TNN.
Chahat Pappu says from his childhood he wanted to attain greatness like Khial Muhammad, Haroon Bacha and Master Haider Ali in the field of music. He says he learned singing in the beginning from Pakhtun teachers Asif Jan and Gul Nawaz and now he is learning the art from a teacher in Punjab.
Chahat says he had to leave education for some time, but now he has resumed it as he wants to continue his studies along with pursuing his passion of singing. He is currently a student of 8th grade at a private educational institution. He says he is fond of music from his childhood and could not give time to sports activities. However, he says he likes cricket and watches its matches. He has a lot of fans in Pakistan and abroad. He says he gets a lot of encouragement when fans like his work.
The talented singer says the youth having talent for singing must not hide it, and they should serve and promote their language and literature.
Like other sectors, music industry also suffered a lot due to coronavirus lockdown. Chahat says the government must help people associated with music industry in such difficult times and the artists who fall ill must get help for their treatment from the government as they are facing financial constraints.
To a question about his name, Chahat says he was first named Kanham when he was born and then Asad which are both beautiful names, but he often remained ill after which his father started calling him Chahat Pappu.
Hits: 1