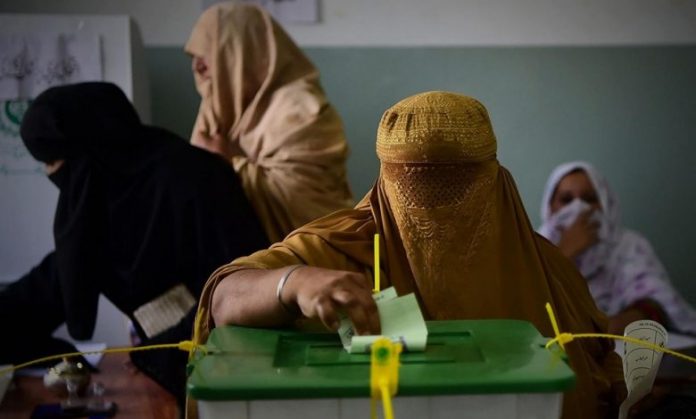 Kainat Ali
PESHAWAR: In Khyber Pakhtunkhwa, we have a patriarchal set up where women face many challenges in excelling in any field of life.
However, despite all challenges, women have made name for them and the country in different fields. If we talk about politics, women find it very difficult to get elected as there is a tendency of voting for men almost everywhere in Pakistan. To resolve this problem, the government has fixed special seats for women in both houses of the parliament and also in provincial assemblies.
In KP Assembly, out of total 114 seats, 26 have been allocated for women. Same formula applies in other provinces according to population. Besides reserved seats, women can also contest elections on general seats, but it is very difficult for a woman to defeat men in elections. In KP Assembly, there is only one elected member, Samar Haroon Bilour of the ANP, while the rest are in the assembly on reserved seats. In the history of KP, only three women, Samar Bilour, Begum Naseem Wali Khan and Ghazal Habib Tanoli managed to win through direct election.
According to the global ranking about women's rights, Pakistan is ranked at 151. It's ranking on making women politically autonomous is 93, which is a marked improvement from overall ranking.
The main cause of problems in Pakistan related to women's rights is education. Illiterate women think that whatever decision is made by their husband is binding on them. Under the same thinking, a large number of women are not allowed to cast votes in elections. Although some women cast vote, but that too according to the wish of their husband or other male members of family, not according to their own free will.
A movement for women's rights in Pakistan is continuing since 1970s, but it has faced a lot of challenges from conservative set up. The main purpose of the movement is to provide all legal and constitutional rights to women, not to violate any social and moral code.
Women's rights will be ensured when they will get equal opportunities in all fields of life. Women's rights mean their financial independence, decision making power, right to inheritance etc.