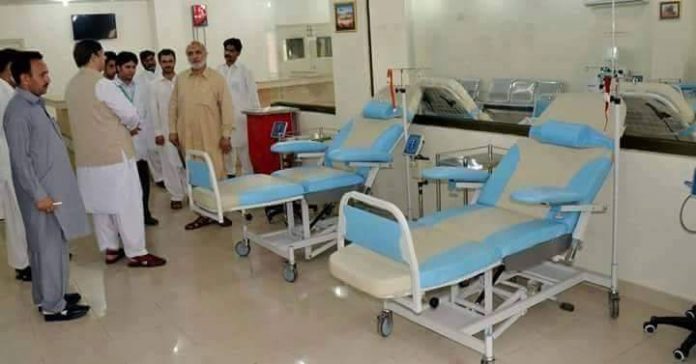 PESHAWAR: As many as 74 more people died of corona in Pakistan during past 24 hours, according to the latest update issued by the National Command and Operation Centre (NCOC).
Official data shows that 67 of those who died during last 24 hours were under treatment in hospital and seven out of the hospital in their respective quarantines or homes. Most of the latest deaths have occurred in the Punjab followed by Khyber Pakhtunkhwa.
The countrywide tally of total active corona cases was recorded at 62,620 with 3,084 more positive cases, and 3,826 people recovered from the disease during the last 24 hours. Out of the total 74 deaths occurred in the last 24 hours 34 of them had died who were under treatment on ventilators.
Data shows that were 4,392 corona infected patients under treatment in critical care in various Covid dedicated healthcare facilities. The national Covid positivity ratio during past 24 hours was recorded 4.96 percent, a significant decrease mostly attributed to the restrictions imposed by the government, and start of vaccination to people in all parts of country.
Maximum ventilators were occupied in Lahore with 47 percent, Multan 67 percent, Bahawalpur 40 percent and Peshawar 34 percent. Maximum oxygen beds were occupied in Gujranwala with 43 percent, Swabi 45 percent, Peshawar 41 percent and Multan 59 percent. Around 536 ventilators were occupied elsewhere in the country while no corona-affected person was on ventilator in Azad Jammu and Kashmir (AJK), Gilgit Baltistan (GB) and Balochistan.
Some 62,061 tests were conducted across the country on Saturday, including 19,149 in Sindh, 29,121 in Punjab, 7,754 in KP, 3,176 in Islamabad Capital Territory (ICT), 1,480 in Balochistan, 428 in GB, and 953 in AJK. Around 817,681 people have recovered from the disease so far across Pakistan, making it 90 percent recovery ratio.
Since the pandemic outbreak, a total of 900,552 cases were detected in the country, including 18,739 in AJK, 24,517 in Balochistan, 5,482 in GB, 80,312 in ICT, 129,413 in KP, 333,971 in Punjab and 308,118 in Sindh.
A total of 12,779,296 corona tests have been conducted so far, while 639 hospitals are equipped with corona treatment facilities.
Hits: 1