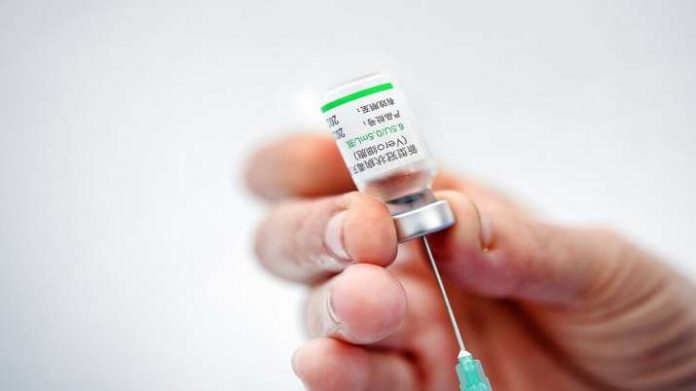 Nisha Arif
PESHAWAR: I wanted to go to my husband who was abroad, but at the same time I was afraid of coronavirus vaccine as I had a one-year-old daughter who was dependent on breastfeeding.
This was stated by Saima, hailing from Peshawar, whose husband was living in China. After emergence of coronavirus pandemic, corona vaccination has been declared mandatory for foreign travel. Saima said she was worried after circulation of several rumours related to coronavirus vaccination. One of the rumours was that if a woman gets vaccine, her breastfeeding child may be affected. However, she said, she had to go for vaccination, and she did it.
Another woman from Peshawar, Nighat, is not going for vaccination as she fears it may have negative impact on her pregnancy.
Dr Muhammad Zubair Bhatti, in-charge of COVID vaccination in the Lady Reading Hospital Peshawar, the largest public sector hospital of Khyber Pakhtunkhwa, said at present we have two kinds of vaccines which are approved to be used even during pregnancy and by lactating mothers — Sinovac and Sinopharm – both are Chinese vaccines. Dr Zubair dispelled impression about negative impacts of coroa vaccine and said it is administered just to boost immunity against the disease.
About Afghan nationals in Pakistan, Dr Zubair said they have got a proof of registration card which has a number which can be sent through SMS on 1166 which would register them for corona vaccination. He said the process is easier for the Afghan citizens in Pakistan above the age of 30 years. However, he said the process is a bit lengthy for the people below 30 years of age. He said the process of selection of centres for vaccination is also easier, particularly for those above 30 years of age.
On Tuesday, Pakistan launched its homemade corona vaccine named PakVac which it developed with the help of China in order to vaccinate people in the country and bring under control the spread of coronavirus cases in the nation.
Special Assistant Health Dr Faisal Sultan said that Pakistan is trying to overcome the difficult challenges and turn them into opportunities with the help of friends.
Hits: 0