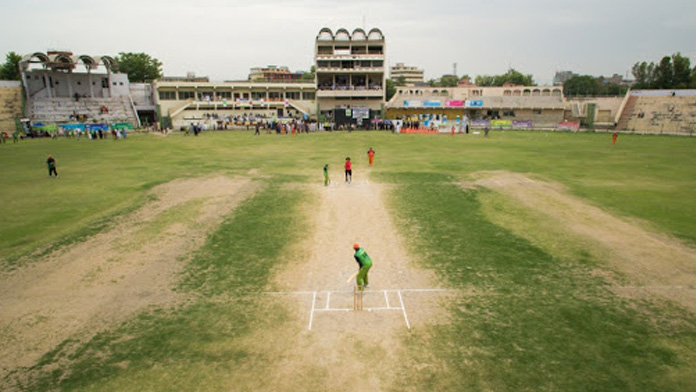 Khalida Niaz
PESHAWAR: Fans are ecstatic ahead of the start of sixth edition of Pakistan Super League (PSL) and sale of online tickets is underway, but the situation is a bit different in Peshawar where fans are a bit disappointed over exclusion of the city from hosting the mega event.
Khyber Pakhtunkhwa Chief Minister Mahmood Khan had recently stated that preparations were underway for hosting PSL matches in Peshawar, but the hopes of fans from KP were dashed when the PSL schedule was released which shows that only Karachi and Lahore would host all matches.
Director General Sports Asfandyar Khattak said the decision of holding the mega event only in two cities was taken keeping in view the coronavirus situation. He said Peshawar, Rawalpindi and Multan stadiums did not have the required facilities to ensure implementation of coronavirus standard operating procedures (SOPs).
Asfandyar Khattak said two international standard stadiums are under renovation process in Peshawar. He said work on renovation of Arbab Niaz Cricket Stadium and Hayatabad Sports Complex Stadium is continuing with a rapid pace and both grounds would be ready for hosting the next year's PSL matches. He said both stadiums would be ready by November this year after which international matches would be hosted there.
The first match of PSL-6 will be played between Karachi Kings and Quetta Gladiators. The Pakistan Cricket Board (PCB) has allowed only 20 percent spectators in the stadiums owing to the coronavirus situation. The DG Sports said the people of Peshawar passionately love the game of cricket, and the PCB should arrange international matches here.
Senior journalist and Pakistan Sports Writers Federation President Amjid Aziz Malik said all the stadiums in Pakistan must host PSL and international matches as people in all parts of Pakistan love cricket.
Amjid Aziz Malik said Arbab Niaz Stadium was established in 1984 and it hosted several international matches. He said the stadium is not hosting international matches since objection by the International Cricket Council (ICC) over its standard. He said renovation of Arbab Niaz and Hayatabad stadiums is continuing to bring it to international standard. He said renovation is not an easy task and it takes several months. He hoped that Arbab Niaz Stadium would be ready for the next edition of PSL.
Officials said development work worth Rs1.7 billion is continuing at Arbab Niaz Stadium which is in the last phase of completion. The stadium, which previously had the capacity of 14,000 spectators, will now have the capacity of 35,000. Floodlights are also being installed at the stadium for hosting day-night matches. The renovation of cricket stadium in Hayatabad would cost Rs500 million.
Amjid Aziz Malik said Peshawar Zalmi team belongs to KP and people of the province want to see them play at their home ground. He said peace has been established in KP, but still no stadium is ready to host international-level matches. He said the KP government is establishing 1,000 grounds, but it must also focus on providing facilities to sportsmen. He said establishment of a sports university can serve the purpose.
Hits: 0