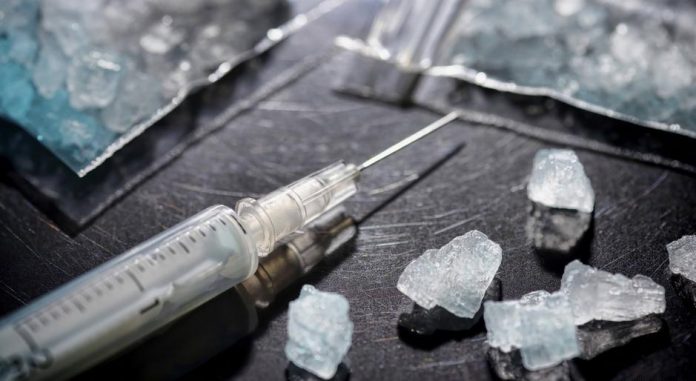 Rifaqatullah Razarwal
PESHAWAR: Drug addiction has ruined the lives of countless youth who could have been useful members of society otherwise.
One such person is Ahmed (supposed name), the father of six children, who used to be a car dealer, but addiction to crystal meth (ice drug) ruined his life and now he has lost his business and earned hatred from relatives and former friends. After eight months of drug addiction, the 36-year-old is nowadays under treatment at a rehabilitation centre in Malakand.
Talking to TNN, Ahmed said he not only ruined his business and family life, but also lost a lot of friends due to his bad habit. He said he started seeking loans from people after becoming a drug addict and lost all his concentration towards business. He said his family has also isolated him and now after recovery he would fully focus on winning back his family, friends and business.
Role of private institutions
Da Haq Awaz, a welfare organisation, is running five drug rehabilitation institutions in Khyber Pakhtunkhwa since 2013. The institution's chairman Muhammad Shafiq said the number of rehabilitation centres is low as compared to increasing number of drug addicts. He said the whole country has the treatment capacity of 20,000 drug addicts, while the rest have to wait for their turn.
Muhammad Shafiq said there are two main reasons behind people again indulging in drug addiction after rehabilitation – the family members don't make arrangements for keeping them busy in positive activities, and the second reason is that the recovered person receives taunts of being an addict whenever he/she indulges into any argument with anyone.
Reasons behind increase in drugs use
A police officer told TNN on condition of anonymity that the Police, Anti-Narcotics Force and Excise and Taxation Department are taking commendable steps for curbing the use of drugs, but courts are not awarding punishment to such culprits. He said the police studied about 40 sample cases in which the accused were released by courts and then prepared the next cases with more enthusiasm and professionalism, but result was the same.
The officer said policemen have put their lives on the line while fighting against the menace of narcotics, but culprits involved in such crimes are let off the hook by the courts over small legal points.
Why drug pushers are not punished?
Advocate Alamzeb, former general secretary of Charsadda Bar Association and PHC lawyer, said courts might be lenient, but police are also not pursuing such cases with professionalism. He said it is often seen that police exaggerate narcotics related cases and fail to produce evidence in the court. He said in many cases, the evidences are also fake, and the court had to release the accused on bail while giving them benefit of doubt.
Drug addicts can't resist temptation
Dr Mian Iftikhar Hussain, Executive Director, Drug Rehabilitation Centre Peshawar, said when a person start use of drugs, his body system wants more as the previous dose gradually becomes less appealing and hence he becomes a full addict.
Dr Iftikhar said some people have temptation towards narcotics in their genes, while others do it due to family problems, joblessness, loneliness and other such problems.
Laws about narcotics control
In August last year, the Khyber Pakhtunkhwa government did an amendment to the KP Narcotics Control Act 2019 to include the use of crystal meth in its punishments. The law provides for death sentence for people involved in business of crystal meth and seven-year imprisonment to its users. Those using the money from drugs business to construct property will face up to 25-year-imprisonment.