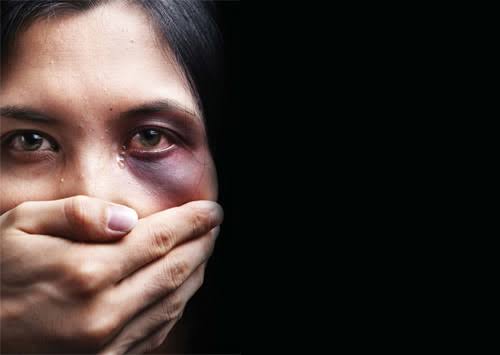 Khalida Niaz
PESHAWAR: After a delay of eight years, the bill for protection of women against domestic violence was finally approved from the Khyber Pakhtunkhwa Assembly few months ago, but still a large number of women are not aware about it, and many others don't want to take benefit from it due to a variety of reasons.
Palwasha from Tambolak area of Mardan was married off eight years ago and she now has three children, but her life is extremely difficult as her husband is in the habit of torturing her even on trivial matters. But she has been told by her mother that she has to respect her husband under any circumstances, she can't talk against him and she should not even imagine about lodging complaint against him come what may.
You have to live with whatever you have got!
Palwasha says she was tortured badly by her husband few days ago, but her parents told her to endure it as she has no other option and she has to live like an obedient wife under all circumstances which is our culture. Once Palwasha's hand was fractured due to torture by her husband, but she had to make a false story that she fell from stairs to protect the 'honour' of the family. She can't tell the truth for the fear that it would make her life even more difficult.
"Where would I go along with my little children if I filed a complaint against my husband? He would expel us from his home straight away," she wondered.
Blaming the victim
Shabina Ayaz, a worker of Aurat Foundation, a non-governmental organization working for women rights, says people start raising fingers at the character of a woman if she dares to raise her voice against violence.
This is the reason why many women keep mum and endure violence throughout their life. Shabina says women are financially dependent on men that is why they fear losing protection and support if they raise voice against violent behavior of men. She said her organization has worked hard for approval of the bill for women in the KP Assembly and now it is working to create awareness among women about it.
Women will have to step forward
Shabina says women will have to step forward to end the menace of domestic violence. She said women need to tell their sons that violence is a bad thing and it doesn't suit a true man.
The bill on domestic violence was first presented in the KP Assembly in 2012, but it faced long delays due to opposition by religious parties and Council of Islamic Ideology. The bill was finally approved early this year according to which those indulging in domestic violence will face up to five years imprisonment and fine. A victim may approach the court within 15 days of such incident and a helpline was also established for violence victims.