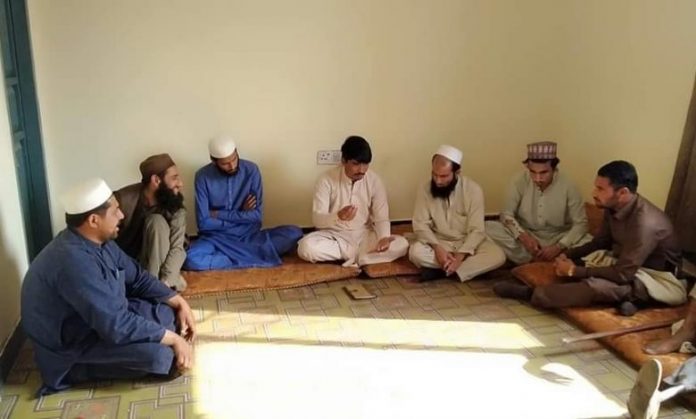 JAMRUD: The differently-abled persons of Khyber tribal district have announced to hold another sit-in in favour of their demands at Bab-e-Khyber on February 22.
The Khyber Special Persons Welfare Organisation has announced boycott of the upcoming polio vaccination campaign and sit-in at Bab-e-Khyber. These announcements were made during a meeting of Khyber Special Persons Welfare Organisation headed by its president Hazratullah Afridi at Jamrud Press Club on Thursday. Differently abled persons from Khyber district attended the meeting in large number.
Participants of the meeting expressed grave concern over the attitude of Pakistan Baitul Mall with differently-abled persons. Other problems faced by differently-abled persons were also discussed and it was decided that a sit-in will be staged at Bab-e-Khyber against the attitude of Baitul Mal.
The Khyber Special Persons Welfare Organisation general secretary Hazrat Nabi, press secretary Gul Askar and other office-holders at the meeting called upon the government to provide facilities to differently-abled persons and address their sense of deprivation. They said they would continue their protests until acceptance of their demands.
Earlier, on February 08, the Special Persons Organisation also held a protest rally from Jamrud Press Club to Bab-e-Khyber against alleged irregularities in Baitul Mal.
Besides the differently-abled persons, social and political activists and other people also participated in the protest and sit-in at Bab-e-Khyber.
Speakers during the protest said they will continue their agitation till the transfer of 'corrupt' officers of Baitul Mal. They said the differently-abled persons will continue to raise their voice for their rights and the departments which have become hurdle in the way of their rights will come under criticism regularly until they mend their ways and perform their duties honestly.
Hazratullah Afridi said while addressing the rally participants that the differently-abled persons had filled forms worth Rs100 each for financial assistance of Rs12,000, but that was not provided. He said 560 forms were filled in Khyber tribal district. He said the funds of differently-abled persons must be released immediately.
Hazratullah Afridi also demanded full audit and inquiry into the funds of Baitul Mal Khyber district from 2019 till now. He demanded strict action against corrupt officials and appointment of honest and upright persons who can serve the deserving people better.
Hits: 11