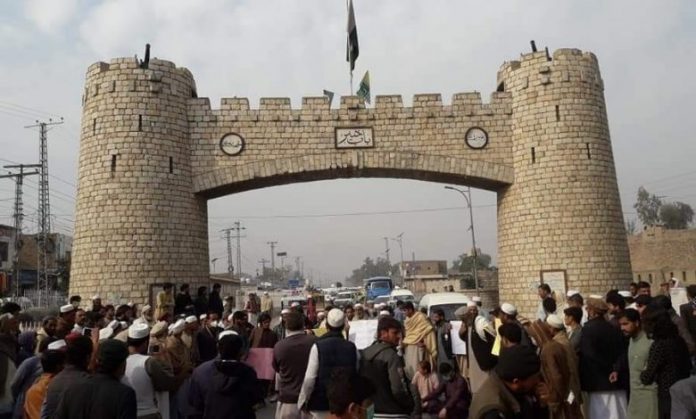 JAMRUD: The Khyber Special Persons Organisation on Monday held a protest rally from Jamrud Press Club to Bab-e-Khyber against alleged irregularities in Baitul Mal.
Besides the differently abled persons, social and political activists and other people also participated in the protest and sit-in at Bab-e-Khyber.
Speakers during the protest said they will continue their agitation till the transfer of 'corrupt' officers of Baitul Mal. They said the differently abled persons will continue to raise their voice for their rights and the departments which have become hurdle in the way of their rights will come under criticism regularly until they mend their ways and perform their duties honestly.
Khyber Special Persons Organisation president Hazratullah Afridi said while addressing the rally participants that the differently abled persons had filled forms worth Rs100 each for financial assistance of Rs12,000, but that was not provided. He said 560 forms were filled in Khyber tribal district. He said the funds of differently abled persons must be released immediately.
Hazratullah Afridi also demanded full audit and inquiry into the funds of Baitul Mal Khyber district from 2019 till now. He demanded strict action against corrupt officials and appointment of honest and upright persons who can serve the deserving people better.
In December, President of differently abled persons in Landikotal Nazir Afridi and senior vice president Qari Anwar Jamal Afridi said while talking to TNN that hundreds of differently abled persons in Khyber district did not get any assistance from the government even on international day of persons with disabilities. He said due to lack of patronage and help from the government, the difficulties of differently abled persons are increasing.
Qari Anwar Jamal Afridi said the government must immediately start monthly stipend for differently abled persons besides other financial assistance. He said job quota of differently abled persons must also be increased and they must be imparted different skills to earn their livelihood with dignity. If this was not done, he said, the differently abled persons will observe black day and then stage protests which will continue till acceptance of demands. They said they don't want to become a burden on the society, and it is the responsibility of the government to enable them to stand on their own feet.
Hits: 9