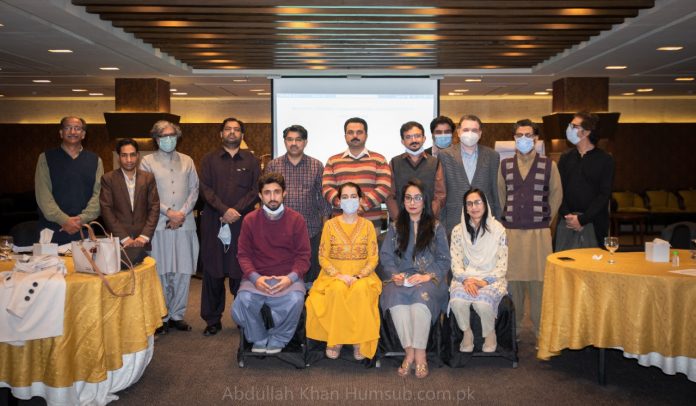 PESHAWAR: Digital Media Association of Pakistan (DigiMAP), a Pakistan-wide association of independent online media organizations, has announced its interim cabinet.
Sabookh Syed, Editor of IBC Urdu, was elected Chairman of DigiMAP Interim Cabinet. Other members of the cabinet include Adnan Khan Kakar, Editor of Hum Sub, as Deputy Chairperson, Adnan Aamir, Editor of Balochistan Voices, as General Secretary, Ali Warsi, Web Editor of Naya Daur, as Deputy General Secretary, and Shazia Mehboob, Editor of the Reporters, as the Treasurer of the DigiMAP.
The DigiMAP was established by 13 founding members in a gathering of independent online journalism platforms from across Pakistan in Lahore in November 2020. The charter of DigiMAP among other things aims to support and practice independent online public interest journalism in Pakistan.
Furthermore, the DigiMAP is envisioned to act as a representative body to safeguard the rights and interests of independent online journalism platforms in Pakistan. It aims to shield all association members against infringement of their constitutional and legal guarantees, support business viability and resilience of its members, develop strategies for engagement with federal and provincial governments on freedom of expression, rights to information, and online policies. And, to serve as a self-regulatory body for the independent online journalism platforms.
Presently, the cabinet of DigiMAP is working on formulating the rules of the organization. Once, the rules are approved then this alliance will start taking applications for new membership by other independent online media platforms across Pakistan.
The DigiMAP interim cabinet will virtually meet after the Eid holidays to expedite the rules formulation process.
Hits: 1