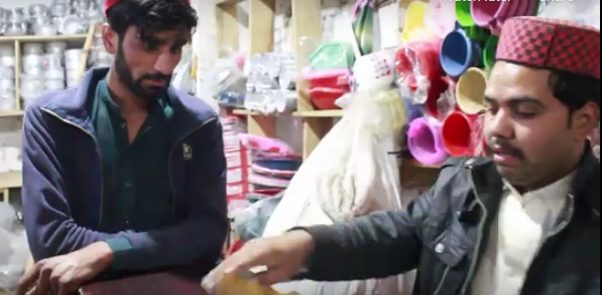 Junaid Ibrahim
SWAT: Militancy was on its peak in Swat and everyone was trying to save his own life. Muhammad Ismail was in his house in 2009 when a rocket-propelled grenade hit his house and then he did not know what happened afterwards.
Muhammad Ismail, now 28, hailing from Bilogram area of Swat, told TNN that he lost his one leg in that incident. The situation was very alarming at that time as Ismail could not be shifted to hospital on time despite suffering injuries in leg and other parts of body, as there was not facility of transport due to ongoing military action.
When the curfew relaxed, the family members of Ismail took him to Peshawar which took six days. The condition of his leg was deteriorating with passage of time. He arrived to hospital very late and then the doctors suggested that the injured leg must be removed. He remained under treatment at a private hospital for 40 days and then an artificial leg was provided to him to enable him to walk with support.
Ismail, who has three children, says he lost his right leg, but he has never considered it a weakness as he is used to it now. After some improvement in his condition, Ismail started own business and now he is living his life normally.
"After completion of my treatment, the government provided financial help of Rs200,000, but the amount was even less than my treatment charges. However, I started a small business and lived normally," he said.
Ismail says he also owns a rickshaw which he uses for transport and personal use. He said he faced a lot of difficulties due to disability, but gradually he was used to it. He said the problems keep on increasing if disabled persons consider it a weakness and look towards others for help. He said the secret of success in life lies in hard work.
Swat valley was severely affected due to the wave of terrorism from 2006 to 2009 and thousands of people died and sustained injuries during that time. After a military operation, peace returned to Swat in 2009.
Hits: 0