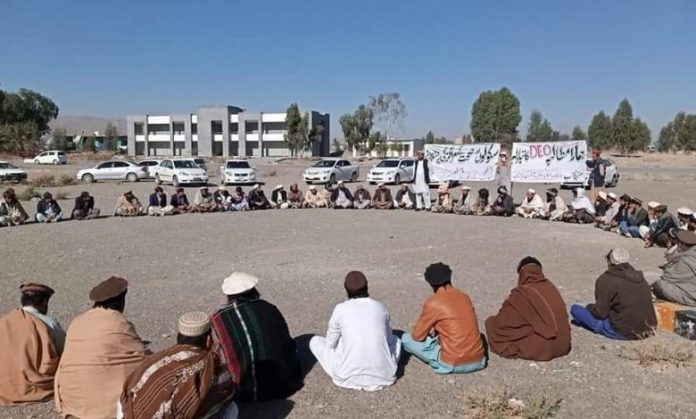 MIRANSHAH: The owners of land of schools and health centres in North Waziristan tribal district have threatened to block main highways if they were deprived of the right to have class-IV jobs.
They said owners have the right on class-IV jobs in schools and health centres, therefore, these jobs should not be given to anyone else. The people who had given land for schools and health centres held a Jirga in Miranshah, the main town of North Waziristan, on Sunday, which was addressed by Malik Haji Sher Khan Sarhadi, Maulana Gul Ramazan, Malik Wakeel Khan, Malik Aurangzeb, Malik Ameer Rehman and others.
The Jirga participants said they will not surrender their right to anyone else. They said they have donated their lands free of cost to the government for establishment of schools and hospitals and took no incentives in return. Therefore, they said, they have the right on class-IV jobs. They claimed that the law gives them their right which cannot be denied at any pretext. They said they would not allow anyone to deprive them of their right.
The land owners said they have conveyed their grievances to the Khyber Pakhtunkhwa governor, provincial education minister, minister for relief and rehabilitation and other concerned officials and they have assured that this genuine concern will be addressed.
The Jirga participants said they will not allow winding up of schools in the name of rationalisation policy. They said they have convened another Jirga on January 29 to further discuss the issue. They said if the class-IV employees of schools and hospitals did not attend the Jirga then they will face a fine of Rs10,000.
The Jirga members also demanded transfer of the district education officer (DEO). They said they would hold protests if their demands were not accepted.
In many areas of KP the people who donate land for school building get the class-IV job in return for the gesture. In some places the process is carried out smoothly, while some owners get jobs only after staging protest or even going to the extent of locking the school to get his 'reward'.
It is not clear whether there is an explicit rule about it, but this practice exists in KP, and is generally accepted because donation of land for school or hospital is considered a noble gesture which deserves some kind of reward.
Hits: 0