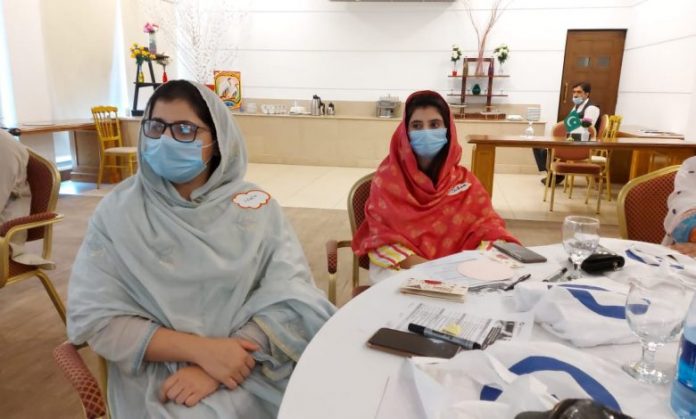 PESHAWAR: The role of media influencers is vital in modern technological era, but an unfortunate aspect exists in shape of creation of misinformation and disinformation.
This was stated by Member of Khyber Pakhtunkhwa Assembly from the ruling Pakistan Tehreek-e-Insaf (PTI) Rabia Basri while speaking at a daylong training workshop for social media influencers organised jointly by TNN and The Friedrich Naumann Foundation in Peshawar on Saturday.
The workshop discussed important topics related to social media, particularly the misinformation and disinformation.
Rabia Basri said it is a matter of great satisfaction that women are using modern technology and making name for themselves and gaining professional excellence.
Naila Altaf, a social activist from Kurram tribal district who participated in the workshop, said it was a useful workshop for women as they also use social media in large number. She said the role of social media influencers is very important, but they also sometimes share unauthentic and unverified news and posts which prove damaging.
Naila said such trainings are very important to enable people to distinguish between authentic and fake news. She said if even those who share the news don't know about its authenticity, then those following them will also believe in fake news and the damage would be of enormous proportions. She said news and information spread on social media very quickly, so it is important to verify it and pass it through different filters to make sure that authentic information is shared. She said unverified news can be misleading, which will cause damage instead of informing the readers. She said she learned in the training session that any information must be verified from at least two or three sources to make sure that authentic information is shared.
Rehmatullah Mamond, a participant from Bajaur, said the training session shared important information about benefits and possible drawbacks of social media. He said he came to know in the training how the social media can be best used in a positive manner to share authentic information and highlight problems of people.
He said misinformation and disinformation are the challenges which need to be tackled by media influencers.
Hits: 0