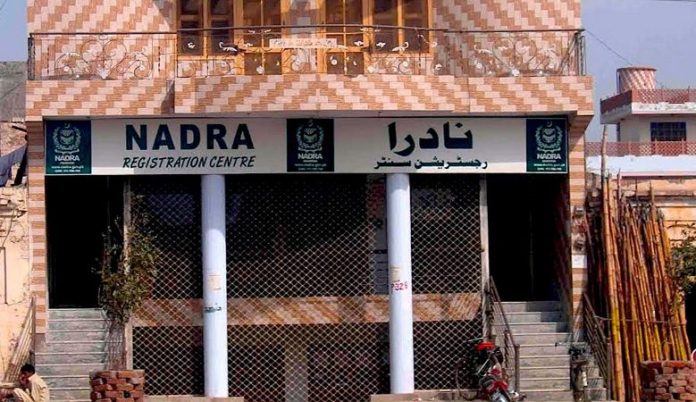 Zahid Mallagori
LANDIKOTAL: The people of Mallagori tehsil of Khyber tribal district, having a population of 60,000, lack the facility of Nadra centre due to which they are facing difficulties.
Zeenat Bibi from Paindi Lalma, who is a widow of martyred Frontier Corps personnel, said she went to the Nadra centre in Jamrud for extension in the validity of her computerized national identity card (CNIC) last month. She said she reached the Nadra centre after traveling in four vehicles and spent Rs300 fare. She said her turn came after several hours and she was given a form after submitting fee and asked to get it signed by local maliks, tehsildar and assistant commissioner and bring it back to the Nadra centre. She said it took three more days for getting all required signatures. She said she spent over Rs1,500 in the whole process and she had to go to Nadra office again next month to collect her identity card.
She said being a widow she faces a lot of difficulties during travelling and she also faced difficulties in receiving pension of her martyred husband after expiry of her identity card.
Haji Badshah Gul, a local resident, said the area people are facing a lot of difficulties due to lack of any Nadra office. He said the people of Mallagori had to go to Nadra offices in Jamrud or Peshawar for tasks related of CNIC, Form-B etc. He said the extensive travelling for trivial tasks is an arduous job particularly for elderly persons and women. He said most people in the area are poor and cannot spend so much on travelling to reach Nadra offices in Jamrud and Peshawar.
Malik Badshah Gul told TNN that Nadra officials had established an office in the tehsil building for one month which was a great facility for local people, but it was closed for unknown reasons. He said the local people have brought the issue into the notice of local parliamentarians, district administration and Nadra officials, but the problem remains unresolved.
Malik Inayat Mir, another local resident, said Nadra was making claims about providing CNICs to people at their doorsteps, but the actual positon is contrary to it. Malik Abdul Manan said the establishment of Nadra centre in Mallagori will save precious time and money of people.
An official working in Jamrud Nadra centre told TNN that a large number of people from Mallagori come to Jamrud for obtaining CNICs and Form-B. He said the Jamrud office is overburdened, but the staff tries its best to facilitate the people.
Local Member KP Assembly Shafiq Sher Afridi, when contacted, said he is fully aware of the problem and would discuss the issue with the Nadra director for setting up a centre in Mallagori.
Hits: 1