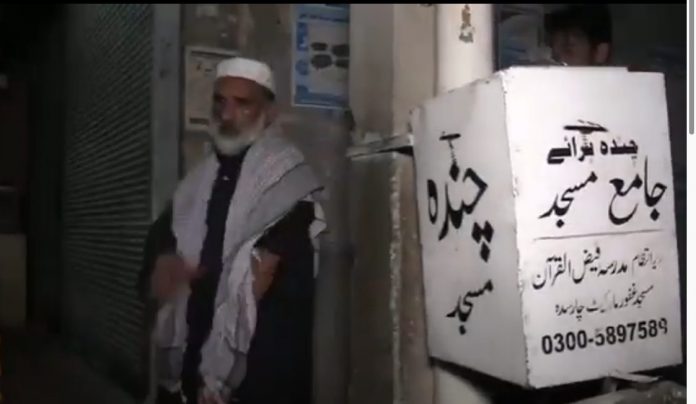 CHARSADDA: A man in Charsadda district of Khyber Pakhtunkhwa says his wife and children have expelled him from home after he converted to Islam from Christianity.
Waheed Jan, who has now changed his name to Waheedur Rehman, says he converted to Islam after being impressed with the lifestyle and behaviour of Muslims around him. The 47-year-old says his wife and son have expelled him and now he spends his time in different mosques and on roads.
Waheedur Rehman says he was not living happily with his family and later on he was quite impressed with the way Muslims conduct themselves in live and their beliefs so he embraced Islam at a mosque after consultation with friends on April 05.
Waheedur Rehman says he is working as a sweeper in Abbas Khan Market in Charsadda for the last 16 years. He said he used to be perturbed over quarrels within his family and he also once taught of committing suicide because no one was helping him during difficult time.
Waheed says he was spending his days and nights as a disturbed person due to a lot of family problems. He said one day his friends advised him to embrace Islam to find peace of mind.
"And then I recited Kalma and embraced Islam which brought peace of mind and solace," he said.
Waheed says everyone in the family has turned against him after embracing Islam. He says he doesn't care much, but he wishes that his wife and children also embrace Islam. He says when he invited his wife and son to embrace Islam, they expelled him from home. He says he will try to bring them to Islam. He says there is no concept of forceful conversion and he can only hope that his wife and son also see the light of Islam and embrace it.
Waheedur Rehman appealed to the government to help him as he is facing financial difficulties and he is homeless too after expulsion by his wife and son. He says he wants to take part in Tableegh (preaching) to convey the message of Almighty Allah to people.
Hits: 0