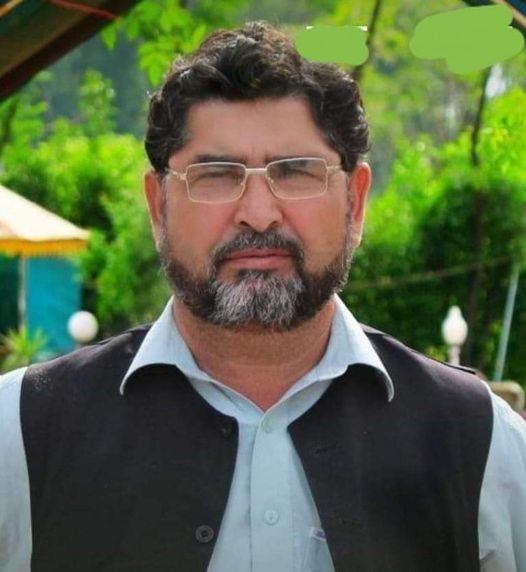 Usman Khan
PESHAWAR: Famous Pashto poet Aurangzeb Baitab lost his life in a road accident on Miranshah-Bannu Road in Noorak area of North Waziristan tribal district on Friday.
When TNN correspondent first reported the news it was like a person dies and three others sustained injuries in a road accident, but when the identity of the deceased was revealed, it was even more tragic for those who follow the Pashto literature.
Local senior journalist Ihsan Dawar confirmed the incident and told TNN that Aurangzeb Baitab was an extremely down to earth and humble person. He was serving as sub-divisional officer in the Construction and Works (C&W) Department. He said it is hard to believe that Aurangzeb Baitab is no more.
Ihsan Dawar said Aurangzeb Baitab was not only a competent engineer, but also a famous poet and writer. Romanticism was his favourite topic and he was known by his followers as a poet who knew about the nerve of society.
Before militancy and terrorism in North Waziristan, Aurangeb has laid the foundation of Tochi Adabi Tolana, a literary organization. He was known to be a person who used to spend generously during any mushaira (poetic symposium) in the area.
The senior journalist said we have lost a capable engineer and a versatile poet.
"Death is a reality which can never be changed. We all pray for eternal rest and peace of the departed soul and courage for the bereaved family to bear the loss with equanimity," he said, adding that the sorrow and grief with the death of the famous poet so painful.
Zahidullah Kani, a childhood friend of Aurangzeb Baitab, told TNN that he was very friendly and humble person. After establishment of Tochi Adabi Tolana, he was elected as its first senior vice president.
Zahidullah said although Aurangzeb Baitab often remained busy as he was a public servant, but still he used to ensure his presence in almost all literary gatherings due to his profound love for poetry and literature. He said some parts of Baitab's poetry have been published in the books of eminent poet Umar Daraz. His poetry has also been published by several literary organisations. His own book was ready for publication, but life did not give him time for it.
Hits: 0