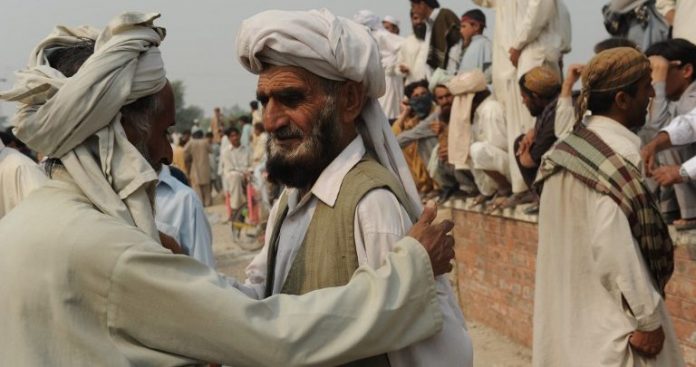 Abdul Sattar
MARDAN: Three years after the formal merger of erstwhile Fata with Khyber Pakhtunkhwa, the area people are still waiting for reaping its benefits.
The people of merged tribal districts were hoping for a new and effective system after getting rid of the British-era Frontier Crimes Regulation (FCR), but that could not become possible so far.
I visited Bajaur tribal district for a Fateha over a death few days ago where I also met former KP governor Shaukatullah Khan, who hails from Nawagai. The former governor was openly meeting with everyone in the hujra without any security protocol apparently to create a positive impression.
Shaukatullah said while talking to local people that they were enduring excessive power load-shedding due to fault in the grid station. I told the former governor that now merger has been done and things should improve.
The former governor replied, "What merger you are talking about. It was done just to further press the people. People are being looted in courts in the name of judicial system. A task which should generally happen in Rs5,000 is now costing lakhs of rupees. Judicial system has not been improved to give relief to people."
Shaukatullah said that before the merger, people used to bring their problems to him and he was well aware of the local matters, and problems were resolved quickly. He said when he and other people opposed merger, then people thought it would be against the women's rights, but actually the opposition was out of fear that the new system would further press the people, and the same is happening now.
The former governor left after Fateha and people started debate on the merger. A local person said the low-level lawyers from other parts of KP introduce them as eminent lawyers and mint money from people for fighting their cases. He said the junior lawyers and Munshis rule the roost in local courts due to non-availability of capable and senior lawyers.
Another person, Saeed Jan, said the police system after the merger is worse than the Punjab Police as nothing happens without money.
An official of Education Department said offices of several departments are yet to be established, due to which the people are facing difficulties. He said the women lawyers are not available in local courts due to cultural impediments.
The debate ended with a hope that the rulers will accelerate their efforts for providing the benefits of merger to people which were promised three years ago.
Hits: 1