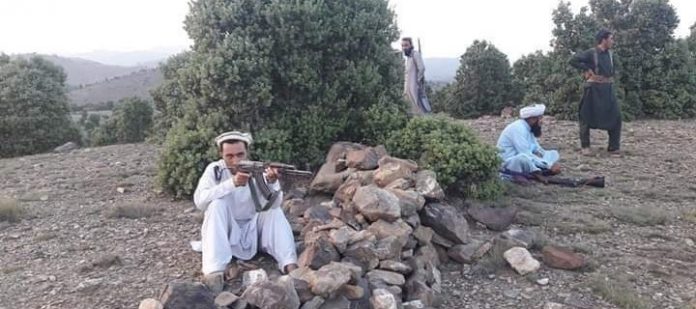 WANA: Situation in Wana sub-division of South Waziristan tribal district is tense again as two rival tribes, Dotani and Zalikhel, have again taken positions against each other over a long standing land dispute.
Local sources said the two tribes are disappointed with the efforts of the administration for resolving the land dispute in Karkanra area of Wana and they have again started preparations for a fight which has turned the atmosphere of the area tense. Sources said that the two tribes have agreed in principle to accept the Misal (land record file) of the British era, but the local administration has failed to provide the same. The sources said the Dotani tribe elders have refused to sign the government Misal.
The Dotani tribesmen have conveyed to the district administration that the files must be kept before all the stakeholders and they will only agree to it if they are satisfied that the record is genuine and authentic. They said in case of failure of the administration in bringing authentic record, the fear of untoward consequences will always remain there.
Police sources said while quoting Deputy Commissioner South Waziristan Javed Iqbal that the government would take action against any tribe refusing to sign the deal.
The local sources said the police and administration has been unable to stop the armed men of rival tribes from taking positions at mountain tops and roofs of their houses. The area people say the preparation of hundreds of armed men for a fight over land dispute is a question mark over the performance of the police and administration
On February 20, six people reportedly died and several others are injured in clashes between the two tribes.
The district administration had confirmed the death of six persons and injuries to several others in clashes between Zalikhel and Dotani tribes.
Earlier, the activists of different political parties and groups in South Waziristan including Awami National Party (ANP), Jamaat-e-Islami (JI), Pakistan People's Party (PPP), Jamiat Ulema-e-Islam, Pakhtun Tahaffuz Movement (PTM) and others at a press conference alleged that the government and district administration were responsible for the clashes in Karkanra area as they have been unable to resolve the dispute according to available documents.
Hits: 1