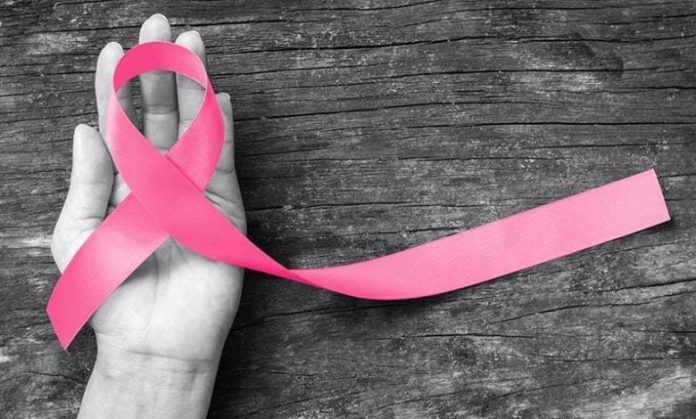 Khalida Niaz
PESHAWAR: "I initially felt fever and then a lump grew in the breast after which I went to District Headquarters Hospital Batkhela, but it didn't help."
Noreen from Dir district said this while talking to TNN. She said she was initially reluctant to discuss her problem with anyone, but the situation gradually became unbearable for her when she felt pain in the chest and eventually talked about it with her husband.
According to the World Health Organisation (WHO), about 2 million women are affected by breast cancer every year and one-third of them lose their lives. In Pakistan, about 90,000 women are diagnosed with breast cancer every year and 40,000 of them lose their battle with cancer.
Fifty-four years old Noreen said her husband took her to Shaukat Khanum Cancer Hospital Lahore where she was diagnosed with breast cancer.
"I was shattered to know that I was on third stage of cancer. I was thinking about my seven children and the painful treatment in which many patients could not survive. A woman has to keep this part of the body covered all the time, so the treatment becomes even more difficult," she said.
Noreen said Chemotherapy was proving successful, but it caused vomiting and she also lost her hair, which further perturbed her. Experts say there are four stages of breast cancer, and fourth stage is the most dangerous in which the cancer cells spread to the rest of body. The treatment of first and second stage is easier, but the disease becomes complicated in third and fourth stage.
After Chemotherapy, Noreen underwent a surgery and then a radiation process started. Radiation is applied to clean the left over parts of the lumps. After five years of treatment, Noreen says she is feeling well now. Usually women aged between 50 and 60 years contract breast cancer, but now even younger women are also being affected.
According to Pink Ribbon, Pakistan has the highest ratio of breast cancer in Asia, and every ninth women faces threat of contracting this disease.
Noreen advised the women to immediately undergo breast cancer test if they feel lump of redness in their breast as timely diagnosis makes treatment process easier. She said breast cancer is also a disease like other diseases, therefore, women must not feel shame in talking about it. She said if a woman has breast cancer then her daughters must also undergo such tests because experts believe such girls are also exposed to the threat of contracting breast cancer.
Hits: 0