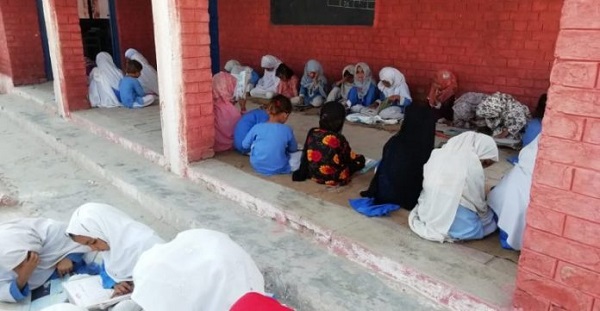 LAKKI MARWAT: Hundreds of female teachers of basic education community schools in Lakki Marwat are deprived of salaries for the last seven months due to which they are facing difficulties.
The teachers have expressed grave concern over the situation and said the current government which came into power on the slogan of bringing education emergency was depriving them of salaries due to which they are facing a very difficult time.
Local social activist Haji Ameer Muhammad Khan said the female community teachers have been hired in Lakki Marwat for the basic education community schools under the Federal Ministry of Education who are performing a commendable role in promotion of primary level education. He said female teachers have not been paid salaries for the last seven months due to which they families are at the verge of starvation as they have no money to support their families and people have stopped giving them loans.
Ameer Muhammad Khan said the female teachers are working for a meagre salary, but still they have been kept deprived of payment.
The community teachers said even during this era of high inflation, they receive just Rs8,000 per month. They said they haven't made the low salary an excuse for not working hard. They said they are working their heart out despite difficult circumstances to promote education and their efforts have brought a visible change in the overall scenario.
The community teachers said that besides job insecurity, they are even deprived of their monthly payment, which means that they are being compelled to quit the job. They said the federal government had issued a notification regarding regularization of basic community teachers on December 13, 2018, but still it has not been implemented. They said Federal Education Minister Shafqat Mehmood and Shaharyar Afridi must fulfil their promise in this regard.
The community teachers called upon Shafqat Mehmood, Khyber Pakhtunkhwa Elementary and Secondary Education Minister Shahram Tarakai to take notice of the matter and play role for release of pending salaries of teachers without further delay. They also demanded provision of learning material to the community schools and resolution of other problems.
Hits: 0