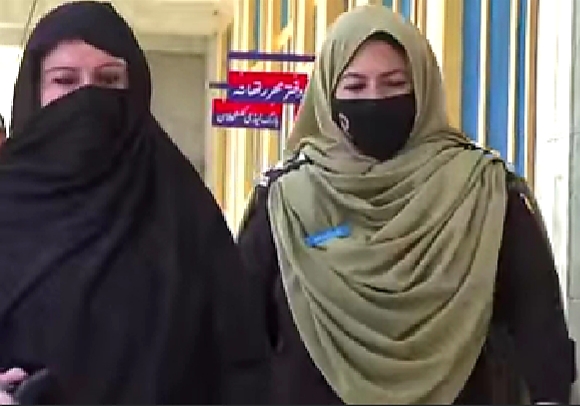 Rafiullah
SWAT: A case has been registered first time against an alleged woman drug pusher in the Women's Police Station in Swat.
Station House Officer (SHO) Rahimabad Police Station Neelum said the women's police received information on Tuesday that a woman was selling narcotics in Banr, Tahirabad. She said the policewomen conducted a raid and during search recovered 107 grams heroin and Rs89,590 cash from the woman.
The SHO told TNN that the woman was arrested and a case under Narcotics Act was registered against her. Neelum said policewomen patrol the area like policemen and act according to law whenever they notice any violation. She said the women police are performing their duties with professional dedication. She said policewomen also help and guide women who face any problem. However, she said, no concession is made with women found involved in criminal activities.
Tabassum Adnan, head of Khwendo Jirga, an organisation working for women's rights, said while talking to TNN that the Women's Police Station is beneficial for women. She said women will now find it easy to openly discuss their problems and complaints with policewomen, which was not earlier possible, because women cannot freely discuss their problems and issues with males due to cultural constraints.
Neelum, who is also member of Dispute Resolution Council (DRC) in Mingora Police Station, said women are always reluctant to discuss their problems before men. However, she said this problem is resolved now with Women's Police Station. She called upon the government to establish separate DRC comprising women to deal with cases related to women. She also demanded establishment of telephone helpline and harassment centre for women.
SHO Neelum said indiscriminate operation must be carried out against female beggars at different roads and corridors, men's entry must be banned in Cheena Market frequented mostly by women and policewomen must be deployed there.
Former tehsil councillor and social activist Najma said the establishment of Women's Police Station was inevitable, but still important matters cannot be solved without men's involvement. She said presence of men is particularly important in case of any emergency situation or development. She said more steps needs to be taken to ensure security of women.
Hits: 0