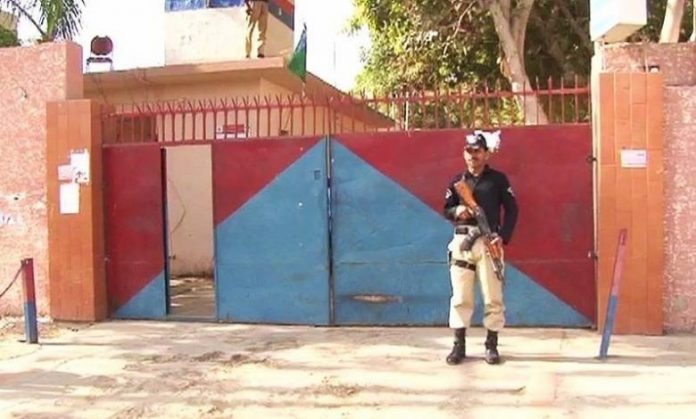 Rifaqatullah Razarwal
PESHAWAR: First time in the history of merged tribal districts, a case under Section 302 has been filed against a woman and her son allegedly involved in a murder.
However, lack of women police personnel in tribal districts is causing confusion as to how the case would proceed and how the arrest would be made. Social activists are terming the registration of first information report (FIR) a good step towards implementation of law without any discrimination.
Azizur Rehman, Moharrar at Jamrud Police Station in Khyber tribal district, told TNN that a citizen, Kabal Khan came to the police station and alleged that his cousin's wife and her 12-year-old son, Fazal Karim barged into their house on April 26 over a trivial issue of children's fight and hit his wife, Zar Sanga with stones due to which she died on the spot. The official said a case under Section 302/34 has been filed against the woman and her son.
To a question about the arrest of the accused, the official said arrest was not made so far. He said the accused boy is absconding, while there is no women police to arrest the woman accused. He said the arrest is a challenge for the Khyber district police, and this issue would be resolved at the level of deputy superintendent of police or district police officer.
Although the social and rights activists term it a right thing to act indiscriminately against alleged criminals, but at the same time they question non-availability of women police which is hampering the law enforcing agencies to proceed according to law.
Nadia Khan, a worker of Takra Qabaili Khwendi, a non-governmental organization working for women's rights, said the system after merger of erstwhile Fata with Khyber Pakhtunkhwa is still new and many people still have tribal thinking and they are slowly being acquainted with the rule of law. She said the FIR registration is a welcome development, but questioned that what police would do to act further in the case.
Nadia Khan said criticism is bound to come from conservative or anti-merger quarters, but it is the legal process which is in vogue in rest of the world and the same must be done in merged districts.
Hits: 1