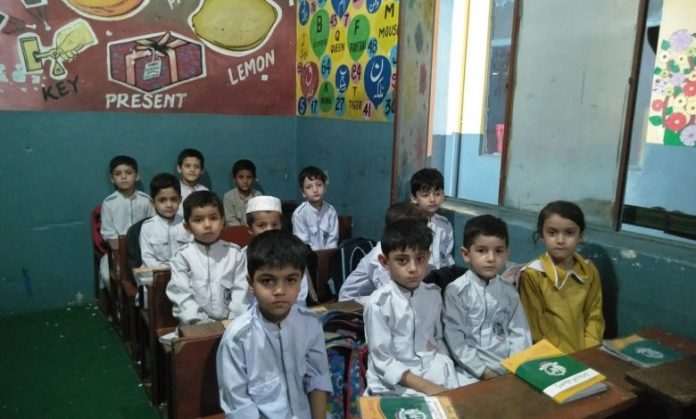 Rani Andleeb
PESHAWAR: On Monday, when I went outside home I noticed a large number of little students going to schools and then I immediately started thinking that it's not September, October or March, but it is actually the month of July when heatwave is on its peak in our country.
This is probably the first time we are seeing little children going to schools in July in Khyber Pakhtunkhwa summer zone to catch up for the missed time during the coronavirus lockdowns. Some of the children, who were admitted to schools last year, still don't know about the school morning assembly, as this practice has stopped since the arrival of coronavirus.
It was just two years ago when all children used to go to schools normally and reach early in the morning to attend the school assembly. The suspension of the morning assembly affected the discipline of the students and they are now more lethargic and lazy, particularly after availing long vacations due to lockdowns.
Under normal circumstances, the summer vacations used to start on June 01 and end on August 31. But coronavirus has changed the entire scenario and even the parents of students have no objections over it as they know that it is good for their children. However, they are concerned about the heatwave and power outages due to which their children have a difficult time at school.
A woman, whose child goes to a private school, told TNN that her son was not studying properly in online classes due to internet connectivity and other issues. She said children sit under the fan in home and also in school, so it is fair enough to call them to school when the corona situation has improved.
Nazia, a teacher at a private school, said the purpose of the classes in July is to complete the course. She said when schools are open, teachers will get their salaries. She said private teachers did not get salaries last year when the schools were closed.
The mother of a ninth grade student said she is satisfied over opening of her daughter's school, but not so happy over her exam as her course was not completed.